By Daniel Sheehan, Reporter Staff
April 8, 2020
For over half a century, Phillips Chocolates has been using its renowned confectionery prowess to make Easter Sunday mornings a little bit sweeter for families in Dorchester and across the Greater Boston region.
This year promises to be no different, as far as the candy part of the equation is concerned, as the Morrissey Boulevard institution has taken measures in response to the pandemic to make sure their treasured chocolate treats make their way to loyal customers safely.
Owner Joe Sammartino said adjusting to the crisis has been "challenging," but that the company is doing its best to keep orders moving.
"The team there is working away, and we've done a few things...we've beefed up our online staff so we can take care of orders that way, we're doing curbside pickup, and we've instituted all the other things everyone else does: keeping patrons and customers away from each other, and also from staff, in addition to the sanitizing we do on a constant basis. We're trying to do our part, and we're trying to get folks their chocolate."
Closing down the interior of the shop on Morrissey Boulevard has compelled him to partly reduce his staff, including "a few of the older workers who said they wanted to stay home, which we understood," said Sammartino.
But as far as making its homemade chocolate goes, the health crisis has thankfully done little to disrupt the Phillips production process or supply chain: "We always have a fair amount of raw materials," said Sammartino, so chocolate-making is proceeding "as normal."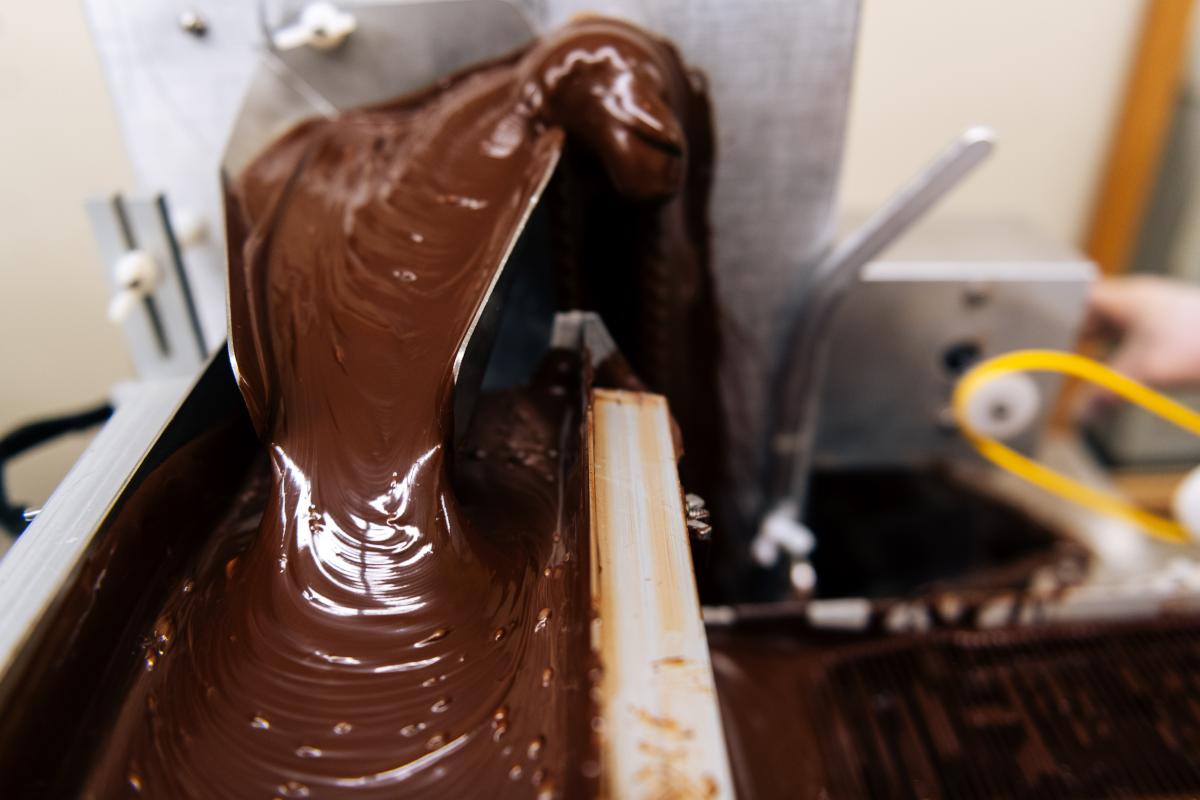 A glimpse at the homemade chocolate-making process.

Online orders can be placed at phillipschocolate.com and delivered right to your door at a reduced price thanks to a new 50 percent off delivery fee promotion, said Sammartino. "Obviously it's not as much [as usual], but fortunately the online and curbside pickup has helped us be able to continue on," he said.
Phillips currently has plenty of seasonal products in stock, including chocolate rabbits, Easter eggs filled with fudge, butter cream, and coconut, and an assortment of Easter baskets.
Phillip's famous chocolate turtles.

"We ramped up production a lot prior to this, so we're in pretty good shape," said Sammartino.
Phillips chocolates are available for curbside pickup by calling (800) 722-0905.