By Katie Trojano, Reporter Staff
July 16, 2020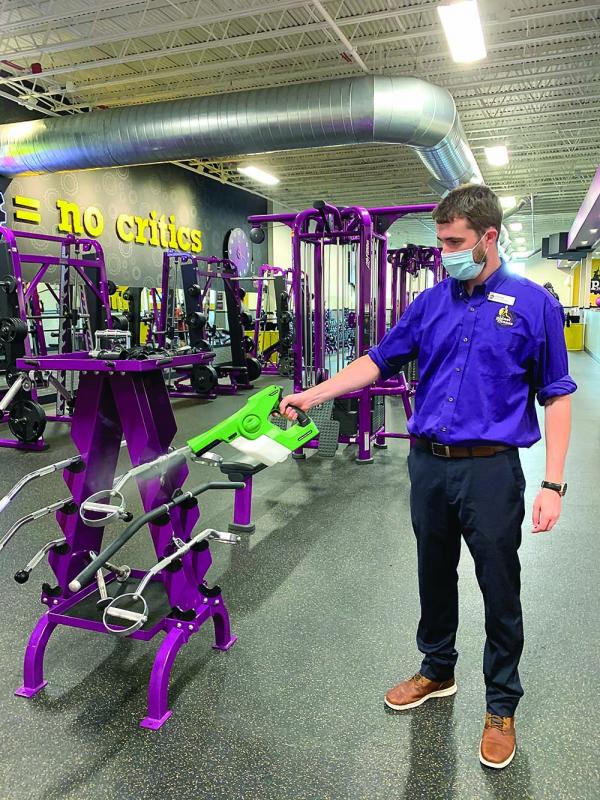 Gyms, museums, and movie theaters in Boston were permitted to reopen on Monday at limited capacity, and with additional cleaning and safety requirements in place. 
"We were ready to go last week with all of our clubs, although two of our Boston clubs had to wait a little bit longer," said Sal DeMartinis, Planet Fitness co-owner and franchisee. "So far, so good. Hopefully we won't have any issues going forward and we're going to do everything in our power to make sure our gyms are clean and safe."
State facilities were authorized to reopen "Phase 3" establishments on July 6, a week before those in Boston. 
Planet Fitness operates 75 facilities across the commonwealth, including one located on Morrissey Boulevard.
"Obviously none of the sites are nearly as busy as they were before all of this," said DiMartinis. "But our initial take so far is that people are excited to be back, and we're excited to be back and have fitness come back to our daily lives." 
According to guidelines outlined by management, masks or face coverings will be required for members at all times "except when partaking in strenuous cardio exercise and positioned at a distance of 14 feet from others." The maximum capacity at the Planet Fitness in Dorchester is 184. The space features an online crowd meter that is updated to show how full the gym is.
Some pieces of equipment and lockers will be temporarily marked out of use to promote social distancing and all showers will be closed. 
DeMartinis said that signage has been installed throughout the gyms, reminding patrons to be "cleansiderate" and practice "social fitnessing" — terms that he said the franchise has recently trademarked. He added: "We have a touchless check-in system so members can scan their key tags or use the app to check in without physical contact." 
Planet Fitness staff will rotate in 20-minute walkarounds to continually clean and sanitize high-touch areas and complete a "deep clean" each night after closing. Cleaning stations have been installed at each facility with hand sanitizer and disinfectant spray for members.
 
Planet Fitness managers will conduct daily wellness checks for team members that include temperature checks and a questionnaire designed to ensure that each member is cleared to work for the day. 
"If there's any issues, if they have a fever, we'll be sending them home and they'll have to get a Covid test," said DiMartinis. "This is something that no one wants to deal with but we're all in this together."