By Katie Trojano, Reporter Staff
June 4, 2020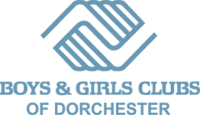 With phase two of the state reopening plan poised to begin sometime this month, the Boys & Girls Clubs of Dorchester on Monday announced the setting up of a 25-member Safety Advisory Task Force ahead of a possible summer reopening.  The BGCD's action followed executive orders and mandatory guidelines that Gov. Baker issued that day that could allow child care centers, summer camps, and youth programs to reopen as soon as next week. 
The task force will be co-chaired by Therese Fitzgerald and Gerry Morrissey, both BGCD board members. Public health experts, staff, parents, and community leaders will also participate. They are expected to meet regularly over the next several weeks to develop a reopening plan that identifies ways for the clubs to continue supporting youth and families. 
"While our physical clubhouses may be closed, our programs have not stopped, our work to serve the Dorchester community never stops," Bob Scannell, BGCD president and CEO, said in a statement. "Now more than ever, it's critically important that we are here to support our youth and their families with the services they rely on us for.
"When this health crisis began, our teams pivoted quickly, offering remote and virtual programming and support, providing emergency food services, delivering diapers, baby formula, as well as curriculum and enrichment materials," Scannell said. "We are committed to serving our families to the very best of our ability this summer and into the fall." 
Child care facilities, like those offered at the BGCD, will be allowed to reopen once they have submitted plans with the Department of Early Education and Care detailing health and safety protocols, including for food service and transportation.
The department's minimum requirements for health and safety include a provision that limits all groups to a maximum of 12 (including two adults) and a requirement that the various groups of children at a facility do not intermingle. Staff will be required to wear face coverings when unable to properly distance themselves.
State requirements also mandate that all children and staff members be screened for COVID-19 symptoms before being allowed into any facility; that each program designate a space to isolate children or staffers who become ill; that staff oversee monitored hand-washing periods for children throughout the day; and that programs encourage children to wear a mask when not able to stay at least six feet away from others.
Information from a State House News Service report was used in this article.