By Katie Trojano, Reporter Staff
January 28, 2021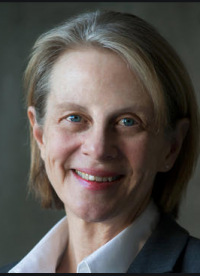 Boston permitted 1,023 affordable housing units in 2020 —the largest total since 2017— and that bodes well for the city in the coming years, said Sheila Dillon, who leads the Department of Neighborhood Development (DND). She added that the onset of the coronavirus and the subsequent construction pause infused the effort to create additional income-restricted housing with even more urgency. 
"I was pleasantly surprised when we ended the year and saw that number, and that we were able to get as many affordable units permitted with all of the extra barriers," Dillon told the Reporter this week.
"These new units will provide safe and secure homes for seniors, families, and our homeless. The pandemic has reinforced that safe and affordable housing is a critical public health response." 
Of the new housing permits granted in Boston last year, a record 30 percent were income restricted. Nearly 20 percent of the city's overall housing stock— and 25 percent of rental units— are reserved for low- and moderate-income residents, according to Dillon. 
Of the 1,023 total permits issued, 50 units were set aside for homeless individuals, and 80 for households earning at or below 30 percent of Area Median Income (AMI), or $38,350 per year.
Another 523 units were reserved for households earning at or below 60 percent of AMI, or $65,000 per year for a family of three.
The remaining 477 units will be deed-restricted and available for households with a combined income of up to 80 percent of AMI, or about $85,000 for a family of three. 
Another priority for city officials has been transit-oriented affordable housing. That value, too, is reflected in last year's numbers: 911 of the 1,023 affordable units that were permitted are within a half-mile of rapid transit. 
The need to shelter in place throughout this crisis has underlined the need for safe and stable housing for all Bostonians, particularly its most vulnerable residents, and those suffering from job or income loss. 
"It's one thing to lose income when you're in an affordable unit and you know the management company can work out arrangements, and that the city can help," said Dillon. "It's another thing when, even before the pandemic, you were stretched. Any loss of income is going to be catastrophic.
"Our goal is to build enough affordable housing that all of our residents can afford and be with good management in the event that there is a loss of wages due to the pandemic or other circumstances," said Dillon. 
"We certainly do want to build housing for everyone in the city. We are happy that a lot of the affordable housing that was permitted this year is more deeply affordable because we know that is one of the greatest needs." 
In 2020, the Walsh administration invested $40 million in public resources into income-restricted, affordable housing, and that money leveraged another $270 million in other public and private investment sources.
In the midst of addressing mounting coronavirus-related unemployment numbers, and difficulties around ensuring proper space to quarantine, Dillon said city housing officials "learned there are families in parts of the city that are struggling to pay rent and living in overcrowded conditions. That, too, is leading to the spread of Covid-19," she said. "So getting people into units that are the right size for their families, and at a rent they can afford, is very important.
"At the beginning of the pandemic, we were able to reach out to all of the owners we partner with and they were great, and now we are working on a fund with others that will help supplement loss of incomes. Just to have that partnership and commitment to keeping people in their homes is so important," said Dillon. 
With a mayoral transition imminent, Dillon expects that the deep commitment to affordable housing in Boston will remain intact.
"Mayor Walsh and his team are really dedicated — and we're all working on it right now— to a very smooth transition," she said.  "There isn't one candidate running that isn't very concerned about affordable housing and displacement issues, which is great. All of the candidates share that concern." 
With the Biden-Harris administration now in charge in Washington, Dillon is optimistic about more federal funding in the years to come. When the mayor outlined a goal of 15,000 new affordable units by 2030, she said "it was based on need, but also on how much state and federal resources were available to Boston.
"We have not had a good federal partner making housing a priority for the last four years, so if that is going to change, that number is going to change as well," she said.