By Daniel Sheehan, Reporter Staff
April 29, 2021
The M.O.B. Vendors Flea Market is a new weekly event at Dorchester Art Project that features "Melanin Owned Businesses" based in the neighborhood and throughout the Greater Boston area. Held each Saturday from noon to 5 p.m. in DAP's lower-level space, the flea market offers customers a chance to buy food, baked goods, apparel, jewelry, natural health remedies, and other products made by local Black and Brown-owned businesses.
Shakenna Appleberry, founder of the M.O.B. flea market, noted that in addition to giving local vendors a boost in revenue, the weekly market also provides a platform for them to develop and pitch products, network with and meet potential investors, and grow their businesses.
"We have a new grand opening every month with a new round of vendors," said Appleberry, who encourages vendors interested in signing up for one of the May weekly markets to contact her via the flea market Facebook page or at 2Fruitswellness@gmail.com.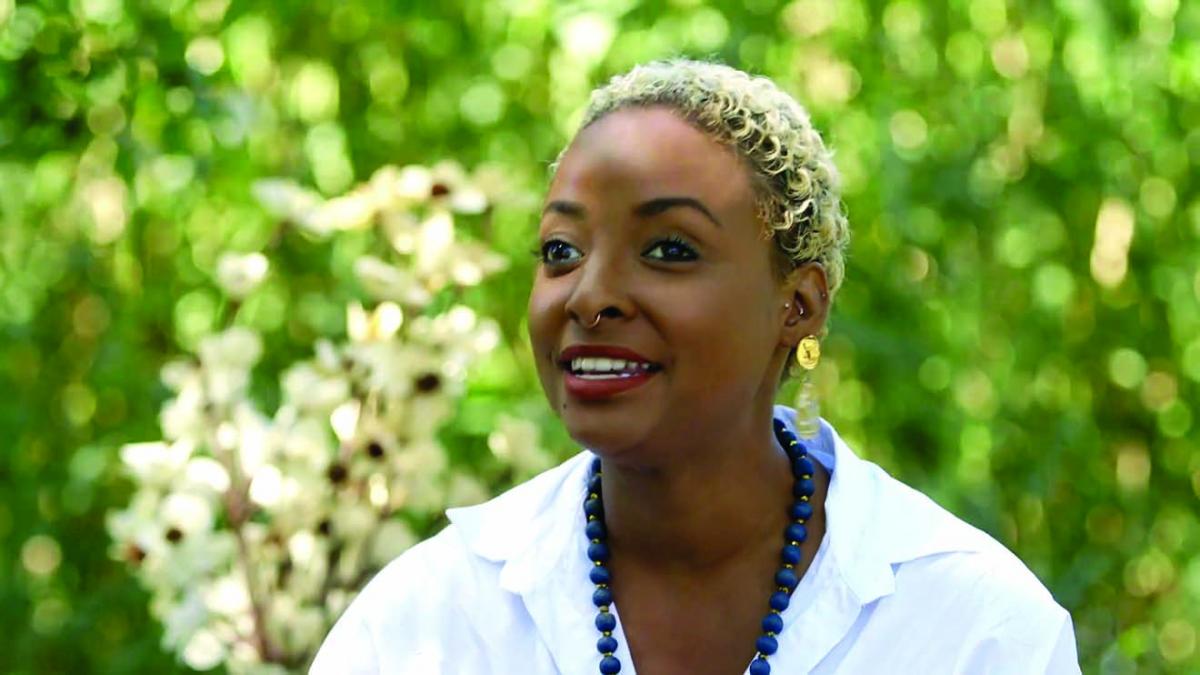 Artist Stefanie Belnavis explores creative health in the first episode of BCN's new interview series.

New leadership series launched

Boston Compass Newspaper (BCN), published by Dorchester Art Project, announced this month its transition into digital media with a new artist interview series.
"Defining Leadership: The Artist Interview Project" continues BCN's dedication to artist-centered endeavors, exploring larger topics within the creative community through in-depth artist interviews. The series creator, Pauline Kaba, describes it as "a series dedicated to presenting the untold story of the untraditional creative, the soul who leads by example and thereby redefines the meaning of leadership, through challenging society's limitations on creativity."
The first season will consist of three artist interviews, approximately 25 minutes each, released every other week. Each interview is accompanied by a larger theme which BCN will explore through the chosen artist's journey and perspective. 
In the first installation of the series, released last week, artist Stefanie Belnavis explores the importance of understanding one's creative self (body, soul, and mind) and how to practice self-care through prioritizing creative health.
For more information, visit BCN's Youtube page.