By Reporter Staff
June 7, 2021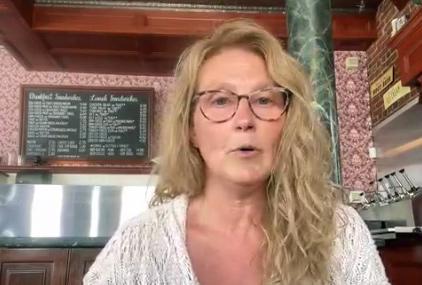 The Boston Licensing Department last week gave its OK to Sugar Bowl Cafe, 857 Dorchester Ave., to begin offering adult beverages - if the city can find a spare license.
At a hearing last week, owner Kathleen Baker said that if one does turn up, she will re-open the coffeehouse at night and give locals a place to go to relax rather than having to jump in a cab to get to South Boston or Lower Mills.
The number of liquor licenses the city can offer is set by the state legislature. Recent years have seen numerous applicants denied licenses because the city simply had none left. The pandemic has meant some licenses have become available: Last week, the board approved a restricted license for a Mexican restaurant on Mission Hill - unlike other licenses, the owners cannot re-sell the license should they close.
Baker told the board she's trying to keep up with the times. The families who used to bring their kids in for ice cream when she first opened nearly 18 years ago have been replaced by the childless who can now afford the "ridiculous amounts of money" it now takes to live in the Polish Triangle area.
She said that she would pair alcoholic beverages with some of the sandwiches and high-end desserts she already has on offer.
Baker added that, initially, she would use the current 18 or so seats she already has. But she added she is hoping to expand into a large, currently unused space in the back of the coffeehouse.
She noted her family owns the building and that her four kids all live in the area. "We're not going anywhere here," and she vowed to continue to run "a respectable place, a place our community has been coming to for many, many years."
The mayor's office and the office of City Councilor Annissa Essaibi George (at large) backed the proposal. Nobody spoke against.