By Lawrence S. DiCara, Special to the Reporter
March 10, 2021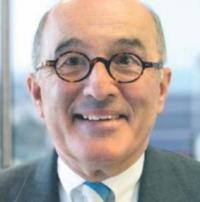 Editor's Note: Larry DiCara, the former Boston City Councillor, is making good progress as he recovers from a Jan. 7 accident in which he was struck by a vehicle in Marion, Mass. This is his first essay on the developing race for mayor of Boston.

There has been plenty of discussion and press coverage regarding the upcoming Boston mayoral election. At this point, the field is not yet set. Most assume Marty Walsh will be well ensconced as US Secretary of Labor by the time that people go to vote this fall.
The object of this article is not to review which candidate has said what about the issues; it is to set the stage for a discussion of the future of the city.
I have been involved in some fashion, either as campaign worker, or campaign observer, or candidate, with every mayoral election beginning in 1967. Each one is different. Each has a different cadence. The real issue underlying this election is not one that candidates have surfaced: it is the future financial health of our city.
Very few remember the city's financial difficulties in the 1970s. Boston endured a seven-year recession from 1970 to 1976 that forced painful cuts in city services and programs. That dark period in Boston's history offers valuable lessons to today's city leaders who confront historic challenges due to the pandemic and shifts in the local economy.
Let's face it: There is economic uncertainty in our future. No one really knows how hotels and restaurants will bounce back. No one really knows how commuting and other travel will change and what that means for parking meter and parking ticket revenues in the future.
In spite of the state's recent commitment to additional local education aid, no one really knows if we can expect stable state aid in the long term. The precipitous reduction in the number of students enrolled in the Boston Public Schools [setting aside who actually shows up] could be a factor that will impact our state aid negatively. 
The economic uncertainty ahead will test the city's financial strength like few other episodes in our history have. The development of next fiscal year's budget will be a critical process for reckoning with difficult realities about the near-term outlook. The city has benefited from over a decade of growth in property tax revenue, which has enabled the city to commit to large investments in education, housing, and countless programs. A booming tax base is not something we can rely on forever, though. Without a vigilant focus on financial management and a realistic outlook on declining revenue and controlling spending, the city will quickly lose its ability to meet its growing commitments.
We cannot position ourselves to tempt a reduction in our bond rating or a possible year when revenues are insufficient for us to meet our obligations.
Boston has had over 30 years of extraordinary financial stewardship. Over the last decade, the city has maintained the highest possible bond ratings – which means we have access to capital funds to build parks, buildings, and infrastructure at the lowest possible rate. The city has run budget surpluses each year since the late 1980s.
All of the above were made possible through a growing economy and strong financial management.
Without certainty that the local economy will look the same as it has essentially been for decades, those who vie for the mayor's office will have difficult financial decisions to make. Whoever is the next mayor must calculate revenues carefully and watch expenses.  
Lawrence DiCara is a former Boston City Councillor and a native of Dorchester.