By Ed Forry, Reporter Co-Founder
February 3, 2021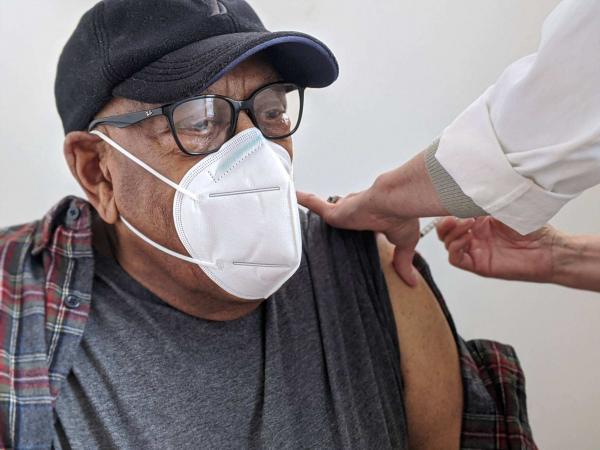 As February began this week, the rush to get appointments for Covid-19 vaccinations moved to full throttle. On Monday, the door was opened wide for seniors 75 and over to get on schedules for their first shots after which those 65 and older and certain people with pre-existing conditions will step up to the starting line.
All of which seems simple enough, but many of the 75-plus folks, who were eligible to begin applying for appointments last Wednesday, have been frustrated by a near-incomprehensible state-run application process via computer that, with its several pages of questions about identification and quality of health, is bedeviling for them to work their way through.
In some cases, registrants are being directed to download their vaccination records into an application niche as if that were a commonplace procedure for them.
One septuagenarian associate tells of how last Friday, he went on his computer to register for the vaccine at Gillette Stadium. When he reached the final page on the screen, he found two openings for Feb. 5. He clicked on the first one and immediately received a yellow-backed error message disallowing that time for him. Of course, this fellow said, the site offered no way for him to find out what the error was.
After affirming he had applied correctly in the first instance, he clicked the link that the screen said had been saved only to find that he had to go back to square one to try again. After giving his bid a few more tries, and getting the error message every time, he quit the effort.
At the same time, we started to hear last week about successful appointments being made all across town. One correspondent said she was all set to get the shot this Thursday at the Reggie Lewis Center; another had an appointment at Fenway Park; and yet another was successful at a Walgreens on Columbus Avenue. They all felt like they had won the lottery.
I was able to get an appointment for the first of my two shots at a local Walgreens this Saturday. I had been trying for a couple of days, but finding each time that they were fully booked.
Then I noticed it seemed that an additional day was being made available around the end of each day. So just after midnight on Saturday, I went online and found that the Walgreens in Lower Mills had added the following Saturday and there were appointments available all day.
I had my choice of times and booked for this Saturday, Feb. 6, at 9:45 a.m.
The system then booked me for four weeks later, Sat., March 6, for the second shot. As there are four weeks between shots one and two, I'm guessing it will be the Moderna vaccine that I'll receive.
Walgreens has five nearby stores offering the vaccinations, including three in Mattapan and Dorchester, on River Street, at Morton Street, and on Gallivan Boulevard in Neponset. The other two are in Roxbury, on Warren Street and on Columbus Ave.
Here's a tip for any of you still looking: Try going to the map at mass.gov in late afternoon or into the evening. If necessary, stay awake until midnight to see if an extra day has become available. Keep trying; don't give up.
An individual who recently received his second shot had this advice for senior citizens: "Make this your job, keep trying over and over to get an appointment. It can be done, and it very well could be a life-saver."
- Ed Forry