By Katie Trojano, Reporter Staff
January 28, 2021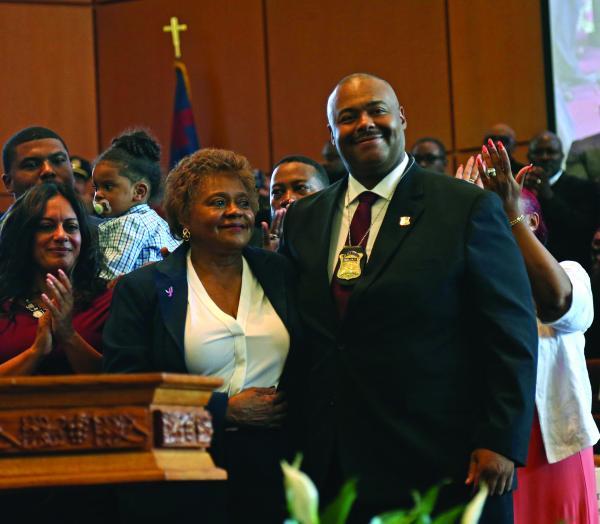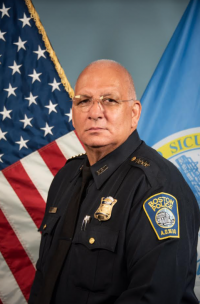 Boston Police Commissioner William Gross will retire on Friday and Mayor Walsh has appointed Dennis White— who is currently Gross' chief of staff to become his replacement.
White, who is African-American and currently holds the rank of a Superintendent, will serve as acting commissioner until he is formally sworn in. The timing of that ceremony will be announced in the coming days, according to the Walsh team.
"I want to thank Commissioner Gross from the bottom of my heart for his 37 years of service to the Boston Police Department and for his two and a half years leading the department as Commissioner. Throughout his decorated career, he's always embodied the spirit of community policing that is so important to building trust with the people we serve," Walsh said in a statement.
"Anyone who knows Willie can instantly feel his love for the job and his passion for keeping communities safe. No matter the situation, his warm smile, dedication, and love for meeting people made him uniquely capable of taking on the toughest challenges.
"As Boston's first Black Police Commissioner, Willie reflects the great diversity of our city. We can all be proud of the legacy he'll leave behind, from reducing major crime to helping undertake the most ambitious set of police reforms in the department's history."
"It has been an honor and a privilege to serve as Police Commissioner, leading a department of hardworking men and women who serve this city day-in and day-out, and put the safety and well-being of our community first," said Commissioner Gross. "They have shown time and again their unwavering commitment to our residents, rising to the occasion during moments of crisis, reaching out a helping hand to those in need, and running towards danger in the name of public safety for all. I am immensely proud of their performance under tremendous pressure. It is only after long and careful consideration that I have made the decision to retire from my role. My heart will always remain alongside my brothers and sisters of the BPD, who over the course of my 37-year career have become my village. I will continue to be one of their biggest champions as I move forward with my next chapter."
Gross has been considering a candidacy for Mayor of Boston. However, City Hall sources told the Reporter that Gross is not going to run.
Gross confirmed that he will not be a candidate during an interview on WBZ Radio's Nightside with Dan Rea on Thursday.
At-large Councillor Annissa Essaibi-George, who formally announced her mayoral campaign this morning, reacted to Gross' retirement news Thursday on Twitter.
"Congrats on a well deserved retirement @BPDPCGross. I appreciate your many years of service to our City. Thank you," she wrote.
District Attorney Rachael Rollins had this to say on Thursday afternoon: "Commissioner Gross has been a valued partner in our shared desire to make residents in the City of Boston safe from violence and harm. We have stood shoulder to shoulder at homicides and other violent crime scenes, working together to restore and build on the trust and faith in law enforcement that our communities need to have. I look forward to continuing that critically important work with Acting-Commissioner Dennis White.''
District 3 city Councillor Frank Baker told the Reporter that Gross "did an outstanding job as police commissioner."
"He is a good-hearted leader who is beloved by his men. I wish the best for him," said Baker.
The state's leading association of minority officers— MAMLEO— issued a statement on Thursday that praised both Gross and White.
Gross, the group said, "leaves behind a legacy that includes being the first Black Police Commissioner to serve the City of Boston."
"During his tenure, Gross promoted more officers of color than any previous administration. He will always be remembered as the Peoples' Commissioner who has worked tirelessly to make sure both the public and BPD staff feel supported," the statement reads.
Of White, whom MAMLEO called "the second Black Police Commissioner in Boston's history," the group said:"Commissioner White has worked his way through the ranks, beginning his career as a Patrol Officer in Roxbury, working his way to his current position as Superintendent, Chief of Staff to Commissioner Gross. Last year, White served on the Police Reform Task Force alongside MAMLEO President Eddy Chrispin. White has been a long-time ally to MAMLEO, among other things helping to achieve open lines of communication between MAMLEO and BPD leadership."
-Developing story-