By Daniel Sheehan, Reporter Staff
February 3, 2021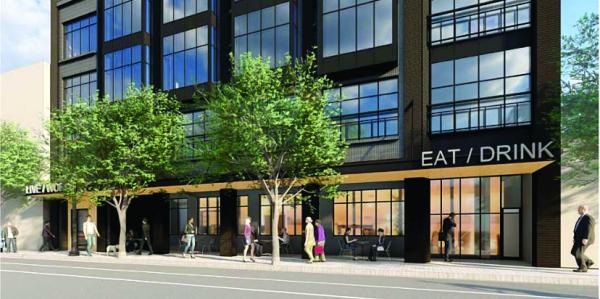 A project proposed by a South Boston-based developer would bring 24 new units of housing spread across two structures on what is now an auto dealership at 1121 Dorchester Ave. near Savin Hill.
The 12,000-square-foot project would include a four-story building fronting Dorchester Ave. that would contain 21 units and 19 off-street parking spaces, and a three-story building at 31 Savin Hill Ave. that would include three additional units. 
Parking for the development would be located in the building's underground garage accessed via a shared easement off Savin Hill Avenue.
If approved, the project would replace the existing Avenue Auto Wholesalers— which has been in business for 58 years, according to Shirley Bragel, who owns the business and land with her husband George. The business will remain operational until the new project gains the necessary approvals approved.
"You get to a point where it's time to get all your ducks in a row," said Bragel, 83. "We were there when nobody wanted it. Hopefully, it will come together."
The proposed project, described as a "Live/Work/Eat Development" would create a mixed-use residential development with market rate and affordable housing opportunities and a large ground floor retail space in a contemporary aesthetic that the proponent— Broadway Hospitality Group— claims is "appropriate in scale, massing, and design within the surrounding neighborhood."
The developer says it would provide a number of other community benefits, including "a more pedestrian friendly and activated Dorchester Ave." by widening the streetscape with an improved sidewalk that would make room for outdoor dining opportunities and landscaping.
The project application also touts the "creation of 80-100 construction jobs over the approximately 18-month duration of the project," and the "long-term establishment of retail jobs over the life of the project with a full-service restaurant on the ground level."
Contributions will also be made to the local Boys and Girls Club and the Martin Richard Foundation, the application noted.
A virtual public Article 80 meeting for the project is scheduled for Feb. 17 from 6 p.m. to 8 p.m. For more information, visit the project page at bostonplans.org.