By Ally Jarmanning, WBUR Reporter
February 24, 2021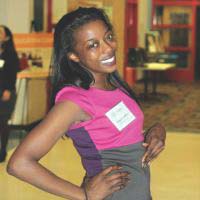 The state's highest court ruled Monday that one of two men convicted of first-degree murder in the killing of an innocent bystander during a confrontation in Dorchester should get a new trial. Wesson Colas was convicted in the killing of 26-year-old youth worker Dawnn Jaffier, and the non-fatal shooting of another woman, near the J'ouvert Parade, a street festival on Columbia Road, in 2014.
Though Colas didn't fire a shot, prosecutors said he was equally responsible as the gunman, Keith Williams, because Colas pointed a weapon at the rival with the intent to kill and therefore participated in the gun battle. Williams was also sentenced to life in prison for first-degree murder.
But the Supreme Judicial Court ruled that there is not enough evidence that Colas intended to kill Williams. There is no evidence that the gun Colas had was even loaded, Justice Frank Gaziano wrote, or that he took any steps to fire it beyond pointing it in Williams' direction.
Gaziano called it a "close call," writing, "the fact that, in the midst of an argument, the defendant pointed a firearm at an opponent is not enough to carry the Commonwealth's burden."
Colas's appellate attorney, Esther Horwich, said there wasn't enough evidence that Colas even had a gun that day. She said those who testified against Colas had conflicting descriptions of the purported gun. She said it was more likely witnesses saw Colas's black and silver cellphone in his hand.
The justices declined to weigh in on the evidence. "This was an absolutely tragic shooting of innocent bystanders, and it's heartbreaking, but convicting someone who is innocent of the charges doesn't make it any better," Horwich said. "In fact, I think it makes it worse."
The court ruled that Colas could be tried on second-degree murder. The Suffolk County District Attorney's office, which tried the case, did not immediately respond to questions about whether they intend to re-try him.
The shooter, Williams, is also appealing his conviction.