By Bill Forry, Executive Editor
September 16, 2021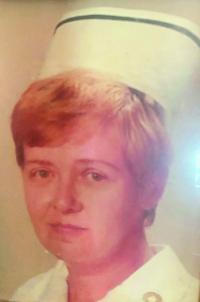 Maureen Barrett, a Dorchester native who worked for many years as a nurse and later as a circulation courier for the Dorchester Reporter, died on Sept. 4 at her home in Canton. She was 81.
In her "retirement," Maureen delivered the Reporter to scores of businesses across Dorchester and Mattapan, rising at 3:30 a.m. to get the newspaper circulated on time with good humor and without fail.
A native of Sudan Street in Savin Hill, Ms. Barrett was the daughter of the late John and Elizabeth (Roach) Daly and a graduate of St. William's grammar school. She later trained to be a registered nurse at Boston City Hospital, where she spent most of her career.
She was predeceased by a son, David M. Barrett, and leaves a daughter, Kathy Kierstead of Hudson along with her sisters, Lorraine Saulnier of Gilmanton, NH, and Patricia Shaughnessy of Quincy (the late Judy Coleman predeceased her), and her brothers, Kevin Devin of Scituate and Jack Devin of Dorchester.
Ms. Barrett was waked from the McHoul Family Funeral Home on Adams Street on Monday and buried at St. Joseph Cemetery, West Roxbury.