By Rebeca Pereira, Reporter Correspondent
July 27, 2021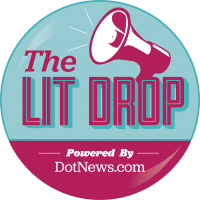 State Rep. Liz Miranda has thrown her support behind Evandro Carvalho— her predecessor in the Legislature—as he campaigns to become the next city councillor in District 4. The two of them Carvalho canvassed Bowdoin-Geneva together on Saturday, going door-to-door with literature in hand.
"Evandro has the experience and I believe he's the right candidate, the best person for the job," Miranda told the Reporter. "I'm excited he chose to run, I'm excited for the future of our districts, for my future, for his future, and I'm excited to see him hit the ground running on day one."
Carvalho, the executive director of Boston's Human Rights Commission, represented the 5th Suffolk district in the House of Representatives from 2014 to 2019. He left the seat to run unsuccessfully for Suffolk County District Attorney in 2018.
Miranda's endorsement could prove helpful to Carvalho in the competitive, nine-person contest to replace Andrea Campbell, the sitting District 4 councillor who is running for mayor. A preliminary election on Sept. 14 will narrow to field to two finalists, who will then face off for the seat on Nov. 2.
Miranda's House seat and the District 4 council seat share many of the same precincts. Voters there know Carvalho's name and have voted for him— and Miranda—repeatedly, something that could give him an edge over his competitors, none of whom have run for public office before.
For much more Boston-based political news, see The Lit Drop, powered by DotNews.com and the Dorchester Reporter.
"There are plenty of precincts that overlap in our constituency, and they're communities of color, communities with lots of immigrants, often people of lower economic status," Miranda said. "They need to see us – we are Black immigrants – and know that, if we work in partnership, we will get families in our communities what they need."
Carvalho said his working relationship with Miranda, Arroyo, and other elected officials voters will help him deliver for constituents as a councillor. He said he has mainly heard concerns about poverty, gun violence prevention, food access and nutrition, and transit accessibility while engaging voters this summer.
"Everyone wants a speed bump in their neighborhood, but everyone also wants police reform, more focus on housing and rent and wealth inequality and transport," Carvalho said. "These are general issues because the general thing everyone wants is a safe and healthy community."