By Brandy Fluker Oakley and Liz Miranda
July 8, 2021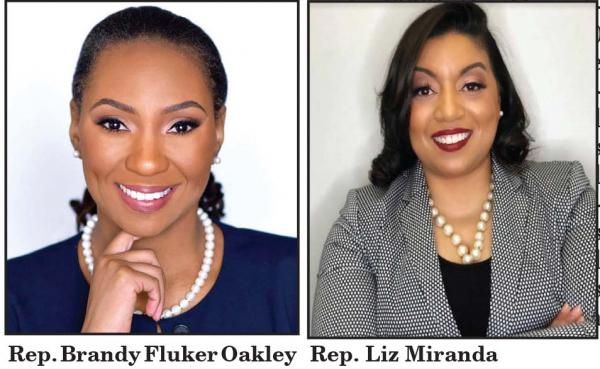 Last week, Falcon, Inc. released a report evaluating solitary confinement and restrictive housing within the Massachusetts Department of Corrections (DOC). The report was shocking, but unsurprising. This evaluation of our prisons revealed abusive policies and inhumane conditions that must be eliminated, including confining people in solitary conditions for up to 22 hours a day.
The department needs to explain both why they chose to implement these practices in the first place, and also why they have perpetuated restrictive housing practices of prolonged isolation, circumventing requirements as defined in the 2018 Criminal Justice Reform Act.
Punishing people with prolonged isolation is inhumane no matter what we name it- solitary confinement, restrictive housing, mental health watch, or whatever DOC calls its next solitary-like condition. Nobody should be subjected to brutal conditions or extended periods of isolation.
Massachusetts also has the fourth highest rate in the country of suicides in our prisons and jails. For every 100,000 prisoners in the Commonwealth, 31 will commit suicide.
In 2020, the Department of Justice (DOJ) reported in detail the disturbing mistreatment and prolonged holding of individuals experiencing a mental health crisis on mental health watch. This investigation revealed that correctional officers who monitor those in mental health crises are often unequipped with the proper mental health training and suicide prevention knowledge. In addition, officers were found to engage in intimidation, even encouraging prisoners to self-harm.
Holding people in solitary confinement or mental health watch is traumatizing under any circumstances, but holding individuals with behavioral health conditions counterproductively adds another level of trauma and is inhumane.
Massachusetts prisons also currently hold people charged with disciplinary infractions in one type of restrictive housing in the Department Disciplinary Unit "for months or even years, potentially up to ten years."
In addition to these practices being inhumane, the Falcon Report concluded that they are ineffective, asserting: "The innately punitive culture of the DDU minimizes the interests of rehabilitation or positive behavior change to address the underlying causes of the infraction that led to placement in the DDU."
The report recommended dissolving this unit and considering eliminating restrictive housing. Yet DOC only committed to ending the DDU over the next three years and has not provided any timeline to eliminate restrictive housing.
The DOC should have eliminated these practices three years ago when the 2018 CJRA passed, or when the policies were first implemented. After the CJRA established protections and limits for isolating someone in restricted housing for more than 22 hours per day, the DOC changed its policy to hold people for 21 hours per day to circumvent the law. Justice delayed is justice denied.
Our loved ones, neighbors, and family members are living within inhumane conditions on our watch. We cannot allow this to continue; we must end the barbaric practice of solitary confinement, regardless of what the DOC renames it.
The DOC should implement the changes recommended in this report in their entirety, effective immediately. To address the atrocious findings in the Falcon Report, the department needs to both change their policies for the long-term and embrace reform through a culture shift and the employment of evidence-based best practices throughout the department.
Because the DOC has refused to make that commitment, and has not even responded to the allegations of the Department of Justice report by studying mental health watch, the Legislature must act.
Massachusetts must create standards and limits on the application and use of solitary confinement and restrictive housing, which is dangerous and inhumane. Safe conditions and legal protections need to be guaranteed for all, which is why we should pass "An Act to Provide Criminal Justice Protections to All Prisoners in Segregated Confinement" (H 2504/S 1578).
Finally, when incarcerated people experience a mental health crisis, they need treatment from a mental health professional, not further isolation. We cannot neglect suicidal people by exacerbating their trauma through isolation in mental health watch. We need to provide proper mental health care and treatment, and we must reimagine how mental health is handled in prison as envisioned by "An Act to ensure the constitutional rights and human dignity of prisoners on mental health watch" (H 2089/S 1283).
Brandy Fluker Oakley is the state representative for parts of Dorchester, Hyde Park, Mattapan, and Milton. Rep. Liz Miranda represents parts of Roxbury and Dorchester.