By Tom Mulvoy, Associate Editor
February 2, 2021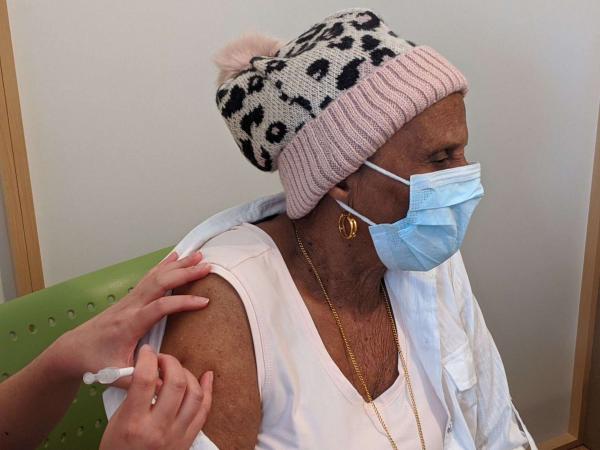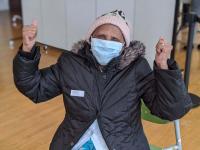 COVID-19 IN THE NEWS
State tops 500k cases; Baker pushes on sites; Walsh tends to openings
On Monday afternoon, as a winter storm was beginning its assault on New England, the state's accounting of confirmed Covid-19 cases moved past the 500,000 mark even as a downward trend in all the numbers continued across the state. Over the month of January, Massachusetts saw an almost 60 percent drop in the seven-day average case count, from a daily high of 6,242 on Jan. 8 to the 2,270 posted on Monday.
This was the day that residents across the states aged 75 and over, newly eligible that day to get appointments for their coronavirus vaccination shots, were left to decide "go" or "no go" on making it to their injection sites in the face of a dire forecast.
As they pondered their moves, Gov. Baker was talking of a "good week" ahead on the work at vaccination sites, noting that sites of all sizes had already been given their weekly doses and that the Monday storm likely won't have a ripple effect on vaccination efforts later in the week.
"Most of the folks we talked to over the weekend feel pretty confident they'll be able to get through most of the people they were planning to get through this week," he said, adding that some health systems were planning to vaccinate eligible patients beginning Monday but might not start now until Wednesday "just because of some of the issues associated with transportation."
Walsh cites 'encouraging news,' cautions on need to be 'vigilant'
In noting a continuing stretch of good, i.e., falling, numbers on Monday, Mayor Walsh struck a positive tone as Boston officially took a step forward with respect to the state's reopening plans – into Phase 3, Step 1, which permits movie theaters, gyms, and indoor fitness centers, and the like to reopen again. He said the city has taken a "very cautious approach" when it comes to reopening the economy.
Talking to the media at Faneuil Hall, he pointed to the fact that the city was re-classified last Thursday in the state's assessment system from high to moderate risk, with a 57.2 daily incidence rate per 100,000 people over the last 14 days. The city had previously reported a 71.7 daily incidence rate.
"So that's certainly also encouraging news as we move forward here. But we need to continue to stay vigilant," said Walsh, who was looking to a Senate confirmation hearing on his nomination as US Secretary of Labor later in the week.
"We've had several weeks now in a row here of declining numbers as far as positivity rates for Covid,' he added. "Over the last two weeks, it's down 1.6 percent in total. So that's also good to see improvements in those neighborhood numbers."
Looking ahead to the Super Bowl and Tom Brady's participation, cautioned people against gathering with individuals outside of their own household. "I know that there is some excitement in Boston about that game, so we want you to be very careful about that," he said. "We also want to make sure testing is part of your routine." More.
Pressley to Baker: Let's step up the pace
In a letter to Gov. Baker sent last Thursday, Congresswoman Ayanna Pressley urging him to step up the Commonwealth's vaccine rollout in her district, writing, "Despite the fact that we continue to see record spikes in cases across the Commonwealth, I remain gravely concerned that your administration's vaccination and response plans continue to fall short of serving the needs of the communities most impacted, including those in my Congressional district."It is absolutely vital that policymakers at all levels of government heed the calls of the communities most impacted by this pandemic and the public health experts that are fighting this virus on the frontlines." More.
Wu asks vaccine sites in every city zip code
At-large City Councillor and mayoral candidate Michelle Wu filed an ordinance last week that would require that city health officials to open at least one Covid-19 vaccination site in every zip code in Boston. She cited a recent Boston Globe analysis, which found that fewer than 14 percent of Black residents and approximately 26 percent of Latinx residents of Suffolk County live in census tracts within a mile of a vaccination site, compared to nearly 46 percent of white residents. More.