By Katie Trojano, Reporter Staff
June 28, 2021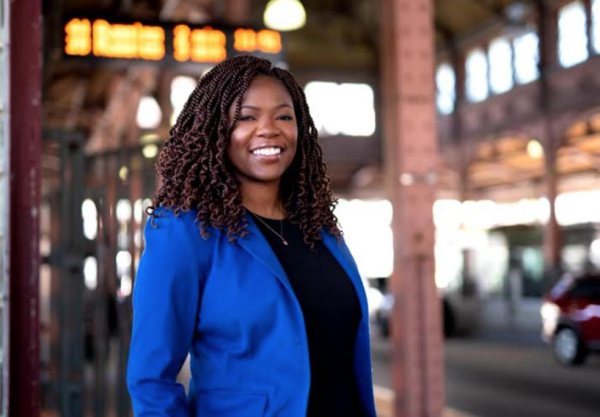 Sen. Elizabeth Warren has endorsed Ruthzee Louijeune for one of the four Boston City Council At-Large seats. Louijeune, 34, has served as senior counsel for Warren's presidential and Senate campaigns.
"Ruthzee is the advocate working families need on the Boston City Council," Warren said in a statement issued by Louijeune's campaign on Monday morning. "As a lawyer and Boston native, she fought to uplift the diverse communities of Boston and addressed racial and economic justice head-on. From housing and homeownership to access to equitable education, Boston's working families will have no better champion than Ruthzee. I am proud to endorse her for Boston City Council At-Large."
Louijeune, who has roots in Mattapan and Hyde Park, hopes to become the first Haitian-American woman elected to the council.
"I am honored to have the support of Senator Warren," Louijeune said. "She set an incredible example for how to be a champion for working families and fearlessly advocate for structural change in our political system.
A preliminary election for city council will be held on Sept. 14 to trim the current field of at-large candidates down to eight finalists. There are four at-large seats on the 13-member body and two of the current citywide councillors— Michelle Wu and Annissa Essaibi George— are running for mayor instead.
The eight finalists will compete for the four at-large seats in a general election set for Nov. 2.
For much more Boston-based political news, see The Lit Drop, powered by DotNews.com and the Dorchester Reporter.