By Gintautas Dumcius, Managing Editor
January 18, 2023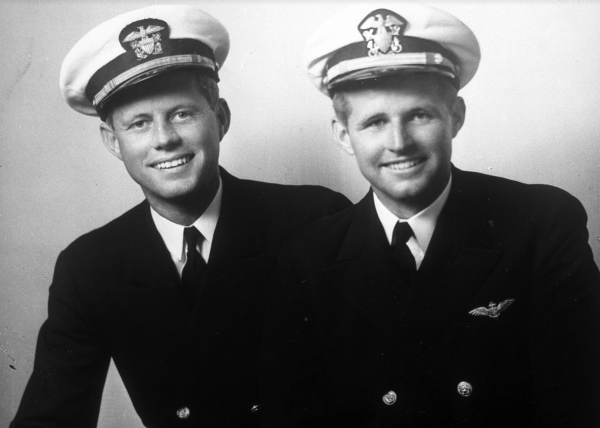 The John F. Kennedy Presidential Library and Museum on Columbia Point is looking to include portraits of local veterans in an exhibition they are putting together. It will be called "Service and Sacrifice" and focused on honoring those who served in World War II.
"What we're trying to do is make it about Dorchester veterans, to create that local component to the show," said James Wagner, one of the curators at the library and a Savin Hill resident.
He earlier helped organize a WWII exhibit focused on President Kennedy's wartime experiences in marking the 60th anniversary of the end of World War II in 2005.
Kennedy, a naval officer, became known for an August 1943 incident in the Pacific involving the rescue of the crew of PT 109, the patrol torpedo boat that he commanded. Kennedy's oldest brother, Joseph Jr., a Navy flier, died a year later, at the age of 29, while on a secret mission to France.
"This is the first time we're internally organizing an exhibit on the wider WWII story," Wagner said. "A big part of it for us is the Kennedy story, which has been told, but we're trying to look at it from different angles."
A component of the presentation, which is set to open later this year, is a projection of portraits of people in uniform. Wagner said he is looking for local families who have someone who served in WWII. If scanning the portrait and sending it to library officials is an issue, people can bring photos to the JFK Library and he will scan them there. He asked that people contact him first before heading over to the library. Wagner can be reached at james.wagner@nara.gov or by phone at 617-514-1680.
The library is particularly interested in people of color and women, he added.
More than 16 million Americans served in WWII, including many in segregated service and women who were allowed to work in the armed forces for the first time.
Other people the exhibit plans to focus on include US Army private Sado Munemori, the only Japanese American posthumously awarded the Medal of Honor during the war; Navy messman Dorie Miller, the first African American awarded the Navy Cross for heroic acts during the attack on Pearl Harbor; and American Red Cross volunteer Kathleen Dillon, who was in a hospital in the China-Burma-India theater of operations and returned home to become an entrepreneur.