The Adams Village Merchants Association joined with two civic groups last Friday to honor the Drug Control Unit from the Area C-11 Boston Police and a local businessman who they say have effectively teamed up to crack down on drug dealing in the neighborhood. Jeff Brewster, who became the franchise owner of the McDonald's on Gallivan Boulevard last December, was praised alongside the seven-officer drug unit during an evening awards ceremony inside the Transformations health club in the village. About 75 people turned out to support the event, which was followed by a reception.
Each officer from the unit was honored individually (their names and photos are being omitted because of the sensitive nature of their work).
Merchant leaders credit the BPD's surveillance unit and Brewster with collaborating to discourage drug buys in the fast-food restaurant's parking lot, which has long been a favored meet-up point because of its proximity to the Southeast Expressway, according to police. Security cameras installed on Brewster's watch, which are displayed on a large screen inside the restaurant during nighttime hours, have helped send a message that "this is a community that cares."
"Most of it has no reflection on the McDonald's or the community," said Captain Richard Sexton, commander at Area C-11, of the history of drug traffic at the Granite Ave. and Gallivan location. "It's just a convenient place for folks to meet coming off the highway to do their drug deals."
City Councillor Maureen Feeney said that scores of arrests have been made in the parking lot over the years. She praised Brewster and the police for putting a dent in the volume of drug transactions in recent months.
"The work that has been done, not just making the arrest, but making the good arrest and doing the due diligence," Feeney said. "It's one thing to make an arrest, it's another thing to get the conviction."
According to Adams Village Merchants Association leader Marty Lydon, the drug control unit on C-11 has made "over 116 arrests" so far in 2009, resulting in the seizure of 11 firearms.
Sean Weir, president of the Cedar Grove Civic Association, lives on a side street that abuts McDonald's. "I live on Myrtlebank. There's 25 kids running around that street every single day. It's great to know they're safe and you don't have to worry about anything going on and that these guys have got it. Thanks, Jeff, for all you've done over there to make things so much nicer. It's not just these guys, it's all of the guys up at Station 11."
Sgt. Al Terestre, who leads the drug unit, said that the recognition from the merchants and leaders from the Cedar Grove Civic Association and the Ashmont-Adams Neighborhood Association was gratifying for his team.
"Most of these guys come from Dorchester to begin with," said Terestre. "They do it day in and day out."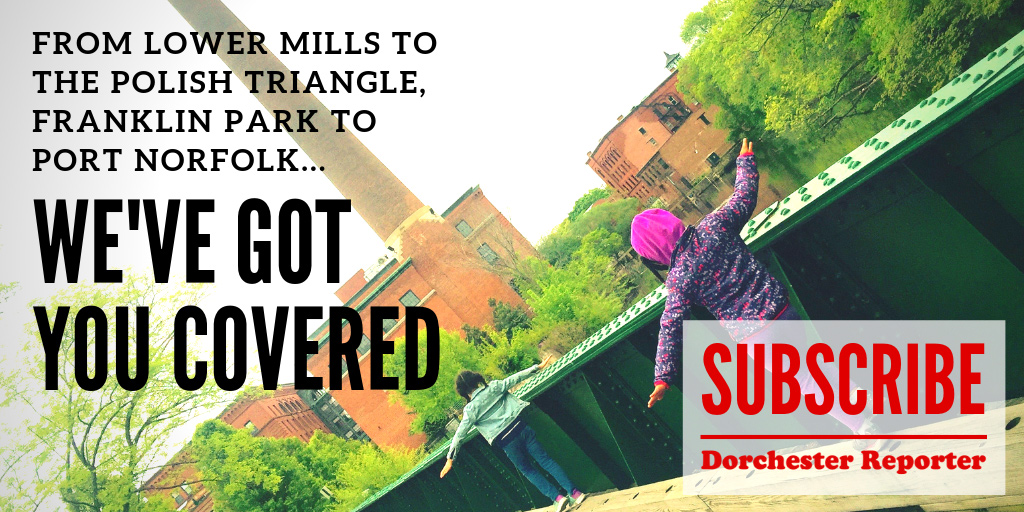 [5]