By
Staff
[2]
March 14, 2010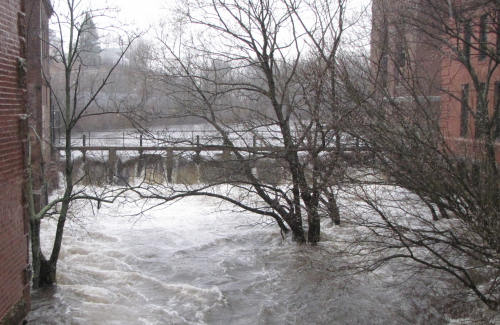 Neponset River in Lower Mills around 5 p.m., Sunday
With the nor'easter dumping several inches of rain on the region, the level of the normally placid Neponset rose dramatically along its course on Sunday.
Meanwhile, firefighters across Dorchester and Mattapan were kept busy Sunday responding to both fires and floods. A firefighter at Ladder 29 on Blue Hill Avenue tweeted [3] Sunday night that "there are an awful lot of homes around here without heat, hot water and electricity."
Earlier, he had reported that underpasses were flooded alongside the Franklin Park golf course and along Talbot and Morton streets.
Data from the US Geological Survey [4], taken just downstream from the dam in Milton Village, showed the river had risen dramatically between March 12 and 9:45 p.m. on March 14: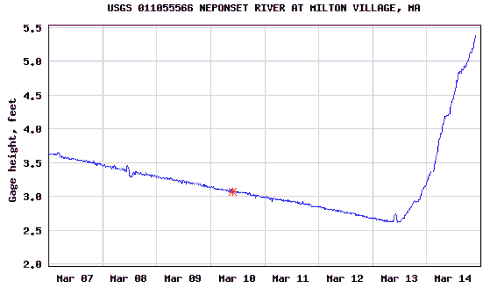 [4]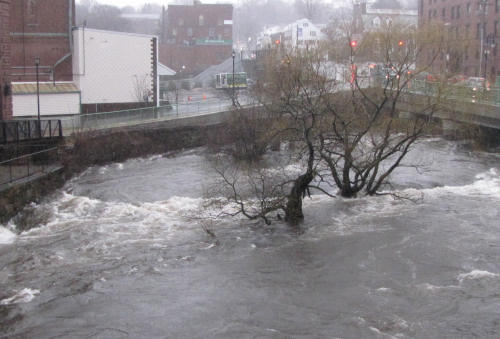 Neponset downstream of the dam