City Councillor At-Large John Connolly hauled in over $40,000 in the month of June, outpacing his colleagues and rivals, a review of campaign finance records shows.
The total came to $40,560, according to filings with the Office of Campaign and Political Finance, leaving a balance in his account of $219,371.
The former teacher and current attorney had raised about $30,000 in May. Much of the money gathered last month, which he closed out with an event at the waterfront restaurant Tia's, came from fellow lawyers, including several from his old firm, Ropes and Gray.
The numbers are, of course, a snapshot look at the campaign finances of the contenders for the four City Council At-Large slots in an election race that will fill all the seats on the 13-member body in November.
City Councillor At-Large Stephen Murphy, who is also serving as Council president, picked up $29,420 in June. That's up from $5,250 raised in May. His account's ending balance last month was $45,636.
Councillors At-Large Ayanna Pressley and Felix Arroyo raised $9,650 and $8,873, respectively. The ending balance in her account in June was $44,291; Arroyo's was $78,068.
Pressley raised $11,577 in May while Arroyo picked up $14,365.
Hoping to unseat the incumbents are three candidates, including former Councillor At-Large Michael Flaherty, who raised $10,300 in June, down from a May fundraising take-in of $36,270. He has tapped Beacon Group and Sage Systems as consultants.
Hyde Park's Will Dorcena raised $6,250, much of it from attorneys with the law firm Goulston and Storrs; and Jamaica Plain's Sean Ryan brought up the rear in fundraising with $500. Dorcena's campaign account had an end-of-June balance of $5,703; Ryan had $731.
The election is slated for Nov. 8, with no preliminary on the calendar for September.
As for the District 3 candidates…
Craig GalvinCraig Galvin, the local realtor and vice president of the Leahy Holloran Community Center Council, raced to the head of the fundraising class for June by taking in $17,550, a figure that includes $250 from Stacey Monahan, the former executive director of the state Democratic Party.
His campaign account's ending balance for June was $14,498.
Coming in behind Galvin for June was Frank Baker, the veteran political campaign hand, who raised $11,467, leaving $3,478 in his account, according to campaign finance filings. John O'Toole, former head of the Cedar Grove Civic Association, was third, with $10,985 raised last month and a balance of $8,195.
State House aides Stephanie Everett and Marydith Tuitt raised $270 and $170, respectively, in June. Everett, who works for state Sen. Sonia Chang-Diaz, has a balance of $347. Near the end of May, she loaned her campaign $100. Tuitt's balance is $88, with $71 coming out of her own pocket book. Tuitt raised $325 in May.
Doug Bennett, a former Nantucket selectman who attempted a City Council At-Large run in 2009, raised $4.55 in June, but has a balance of $856 in his account.
Martin Hogan, an information technology consultant, did not raise money in June, according to the campaign finance office. His campaign account had a balance of $50 at the end of June. He raised $91 in May and gave himself $1,000 in April.
The preliminary balloting, which will narrow the field to two for the November final, is scheduled for Sept. 27.
Of Rep. Henriquez and the question of a proportional response
First there was the one police car, with lights flashing, then another, then a third and a fourth, for a total of seven officers on the scene, according to state Rep. Carlos Henriquez. The scene was set outside his house on Monday night, with Henriquez in the passenger seat of a car without a front license plate and an owner who has a warrant outstanding.
Henriquez, a freshman Democrat, said he was coming back from a Cape Verdean festival on City Hall Plaza as a passenger in a car driven by a friend he used to work with on several community boards. The driver of the car is a roomate of the car's owner. As he moved to get out of the vehicle, Henriquez said, a police car behind them activated its lights and he was asked to stay in the car.
Whereupon he got into a back-and-forth with one of the officers – "exchanging little quips here and there," he said – and asking the officer why they were stopped. The officer told the driver they should relax and remarked that Henriquez was getting "mouthy," according to the representative.
Henriquez said he asked if four cars and seven police officers were necessary for a traffic stop (police told the Globe on Wednesday it was five officers in three cars) and one of the officers told him it was standard operating procedure to have more cops than civilians on the scene for such a stop.
Henriquez, who said that other parts of Blue Hill Ave. would fare better with increased police presence, maintained that he attempted to keep the mood light, and upon learning that the owner of the car had a warrant out for his arrest, said he should turn himself in.
Eventually, one of the officers recognized him as a state rep.
"The whole mood changed," Henriquez said, from the initially "edgy" tone and police adopting a stance of "you can't question what I do."
Henriquez took to Twitter afterwards to vent about the incident, writing on the social networking site, "If you are going to pull me over you should speak to me w/ the same respect you want & do it before you find out who I am." He later wrote: "I mean they should respect me as a man not because I hold elected office."
The lawmaker said he spoke with Police Superintendent Daniel Linskey on Tuesday about talking with cadets and using what happened to him as a "coachable moment."
"I think it was a just traffic stop," Henriquez said. "My only issue is how we were engaged, how I was engaged."
EDITOR'S NOTE: Check out updates to Boston's political scene at our blog, The Lit Drop, located at dotnews.com/litdrop. Follow us on Twitter @LitDrop and @gintautasd.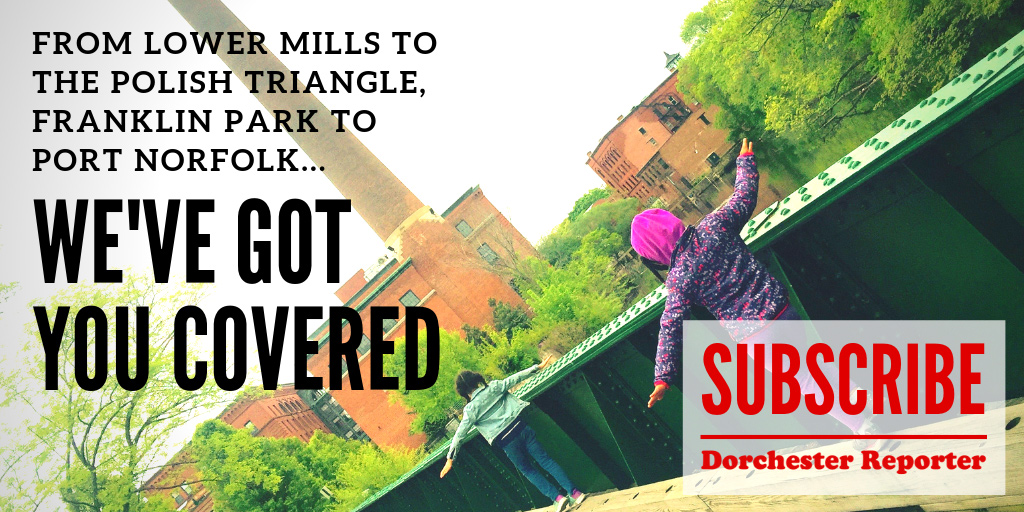 [5]