With less than two months until the preliminary city election, Craig Galvin continued to lead the District 3 pack in fund-raising for July, raking in $16,435 for his campaign to replace retiring City Councillor Maureen Feeney. Seven candidates will appear on the Sept. 27 ballot and the top two vote-getters that day will face off in a final election set for Nov. 8.
Galvin, the owner of the Neponset-based realty firm Galvin Group received most of his donations in the second half of the month ($15,835), according to the state's Office of Campaign and Political Finance. Candidates at the municipal and state level must file donations and campaign expenditures with the agency, which posts the figures online.
Galvin, a St. Mark's civic activist, spent $1,340 on 3 Streets Inc., a Cambridge-based consulting firm that has been paid for work for Gov. Deval Patrick and Lt. Gov. Timothy Murray, the Democratic State Committee, City Councillor At-Large Stephen Murphy and state Rep. Marty Walsh, a Dorchester Democrat.
Frank Baker, a longtime city employee and local campaign hand, took second place in the July fundraising totals: He hauled in $12,629, according to OCPF reports. He also dropped money on a Cantabrigian company, spending $4,388 on Cambridge Offset Printing, which handles bumper stickers, palm cards, and mailings.
John O'Toole, a realtor and former head of the Cedar Grove Civic Association, received $4,155 for the month of July. He spent $1,428 on Printing Unlimited, a Holbrook company offering services similar to Cambridge Offset Printing. O'Toole released a list of donors, which included Councillor Feeney, who donated $100. Feeney officially endorsed O'Toole last month.
Other O'Toole donors included William Fenton, Mayor Thomas Menino's son-in-law and a Bank of America executive who donated $500; Eileen Fenton, a Department of Transportation attorney and member of the Columbia Savin Hill Civic Association who donated $50; and several union political action committees (PACs) which donated $500 each, including the Adams St. carpenters union, Plumbers Union Local 12, and Teamsters Local 25.
O'Toole ended the month with a balance of $7,832 in his campaign account, while Baker had $4,916 and Galvin $19,366.
The fundraising totals reflect one aspect of the campaigns, not the complete picture. A few candidates had fundraisers towards the end of the month, and some fundraising filings, because they were filed in August and after the deadline for July reports, will be counted toward the total for August instead of July.
Stephanie Everett, an aide to state Sen. Sonia Chang-Diaz, raised $2,251 in July, while Marydith Tuitt, an aide to state Rep. Gloria Fox, picked up $1,250. Everett's ending balance for July was $1,631, and Tuitt's figure was $326.
Doug Bennett, a former Nantucket selectman and City Council At-Large candidate who now lives in the Adams Village area, raised $623 and had an ending balance of $1,306. Marty Hogan, an information technology consultant who has served as president of the Dorchester Day Parade committee, did not raise money in July, according to OCPF reports. He has an ending balance of $40.
The seven candidates face off in a Sept. 27 preliminary, which will winnow the field to two contenders. The final election is scheduled for Nov. 8.
Endorsement Corner:Labor council backs 3 of 4 incumbents, but takes pass on District 3

The Greater Boston Labor Council last week threw its support to three of the four incumbents running for re-election to City Council At-Large. City Councillors Stephen Murphy, Felix Arroyo and Ayanna Pressley received the nod from the group, which represents 154 unions and 90,000 members, according to its website.
The group requires candidates to receive two-thirds support for an endorsement. "It's a high threshold that requires consensus," said Richard Rogers, the group's executive secretary-treasurer, when asked about the lack of an endorsement of incumbent City Councillor At-Large John Connolly. Connolly has the support of several individual unions, including SEIU 1199, SEIU 615, the carpenters' union and the Building Trades Council.
Three other candidates are running for the at-large seats: former City Councillor Michael Flaherty, Hyde Park's Will Dorcena and Jamaica Plain's Sean Ryan, who also ran for the same slot in 2009.
Greater Boston Labor Council members also elected to stay out of the District 3 race – for now. "In the District 3 race Frank Baker, Craig Galvin and John O'Toole all made strong presentations seeking our support," Rogers wrote in an e-mail on Tuesday. "All of them have unions in their corner so our delegates felt it was prudent to delay any action until after the preliminary election."
The group waded into the four-way race in District 7, endorsing incumbent Tito Jackson. Jackson won a special election in March and faces three opponents in a September preliminary: Sheneal Parker, a member of the Fenway Community Development Corporation's board of directors, and a pair of perennial candidates, Althea Garrison and Roy Owens.
EDITOR'S NOTE: Check out updates to Boston's political scene at The Lit Drop, located at dotnews.com/litdrop. Follow us on Twitter @LitDrop and @gintautasd.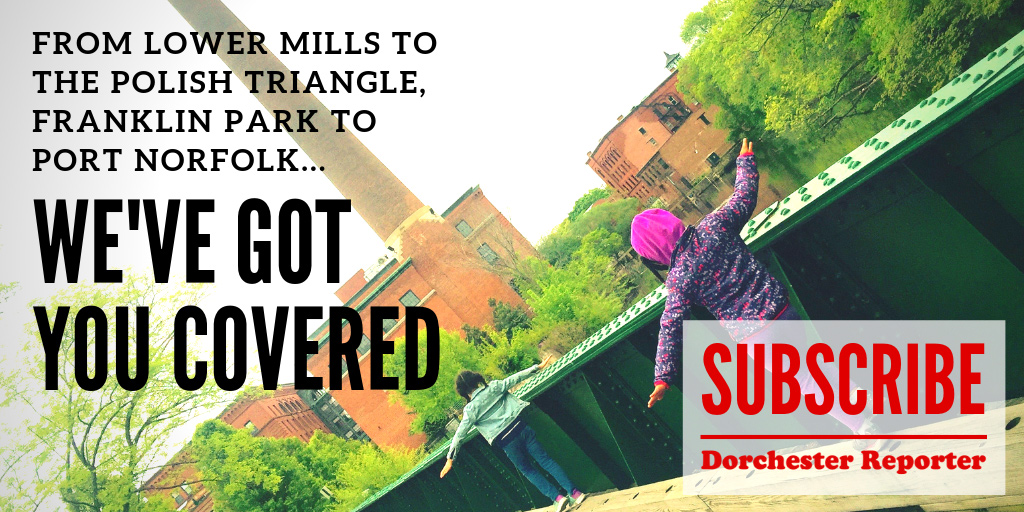 [5]