By Gintautas Dumcius, News Editor
April 25, 2013
The endorsements keep coming as the special election to replace Jack Hart in the state Senate draws closer: On Monday night, state Rep. Linda Dorcena Forry of Dorchester picked up the endorsement of DotOUT, an influential group of local activists representing LGBT interests in the Dorchester neighborhood.
The next morning, the Boston Herald ran an editorial supporting state Rep. Nick Collins of South Boston for the seat, saying "[I]n this field we think the taxpayers' best hopes lie with Collins and we are pleased to endorse him."
Dorcena Forry, who was also endorsed by DotOUT in her first run for office in 2005, spoke Monday night at a forum put together by the group. She was joined at the event by Collins and the third candidate in the Democratic primary, Maureen Dahill, a local entrepreneur from South Boston.
Each of the candidates spoke briefly and took questions from the audience at a gathering of DotOUT supporters at Savin Bar in Savin Hill. The forum was cut short, starting and then ending earlier than planned because the two representatives had to head back to Beacon Hill, where House lawmakers are deliberating on their version of the state budget for fiscal year 2014.
Dorcena Forry received 34 votes out of a total of 43 ballots cast by members of DotOUT. Dahill earned four votes, and five members abstained from voting.
As in past DotOUT forums with candidates in other races, the St. Patrick's Day Parade was an issue because parade organizers exclude gay and lesbian groups from marching.
Dorcena Forry, who is married to Reporter editor Bill Forry, said she has not marched in the eight years she has held public office because of the decision by organizers to exclude the groups.
Dahill said she did not march this year, and noted that she had called on the organizers to include the groups to show how inclusive the neighborhood is. "It was a tough thing to do, standing up to my hometown," she said.
Collins acknowledged the issue as "tough," and said he did march. "I have a diverse group that marches with me every year," he said. He would consider marching in the second "peace parade" that has followed the traditional parade and included anti-war veterans and gay and lesbian groups, he said.

South Boston civic group forum is cancelled after postponement
A state Senate forum in South Boston that was being put together by various civic groups from that community and had been re-scheduled for tonight (April 25) at the Lithuanian Club has been cancelled, an organizer said in an e-mail sent Monday evening. The forum was postponed last week after the bombings at the Boston Marathon. Gary Murad, who would have been the moderator, said they could not guarantee the presence of all the candidates because the House budget debate could stretch into the evening.
"I am very sorry that this didn't work out," wrote Murad in the e-mail. "I am extremely disappointed South Boston residents will not have an opportunity to hear from the candidates in the type of forum we proposed but obviously it is out of our hands and quite frankly attributable to the uncontrollable events we witnessed last week and responsibilities that come with being an elected official."
The House recessed on Tuesday morning, just after midnight, according to the State House News Service. Earlier in the night, the budget debate caused the DotOUT forum in Savin Hill to be cut short, as the two lawmakers in the race – state Reps. Forry and Collins – had to dash back to the State House. The third Democrat, Dahill, stayed at the Savin Bar and chatted with attendees.
The three candidates are facing off in the Democratic primary next Tuesday (April 30). The winner will face Dorchester Republican Joseph Ureneck in a general election on May 28.

Education reform group backs Collins bid
An education reform group is expected to spend $20,000 on Rep. Collins's behalf in the First Suffolk State Senate race. The group, Democrats for Education Reform (DER), is an independent expenditure political action committee.
DER has sent out a mailer to voters, citing Collins's involvement with turning the Roger Clap School in Dorchester into an "innovation school" and his membership on the board for the UP Academy Charter School in South Boston, which used to be the Gavin Middle School.
"For us, Nick Collins is an effective leader," said Liam Kerr, state director for the advocacy group, which has branches in Rhode Island and California, among other states. Kerr said the group's efforts are "similar to what a union would do," like phone banking and volunteering on Collins's behalf. The advocacy group's mailer features a report on the front, with an "A" in front of three categories: "Improving students' performance," "Engaging parents," and "Enhancing school safety."

Dorcena Forry backed by unionof hotel workers, former senator
A hotel workers' union and a former state senator this week endorsed Rep. Dorcena Forry in the First Suffolk Senate race. The union, Local 26 UNITE HERE, also includes workers in food services and gaming industries in Massachusetts and elsewhere. "We will fight for Linda because Linda stands with us in our community and in our workplaces," Brian Lang, Local 26 president, said in a statement.
Former state Sen. Paul White, who served from 1989 to 1997, also announced his endorsement. "Linda Forry possesses the sort of exemplary skills that will continue the legacy of leadership and ensure that the district continues to be well served," he said in a statement.

Lynch campaign will be in Dedham on Election Night
Congressman Stephen Lynch's Senate campaign will be spending Election Night next Tuesday at Moseley's on the Charles, on Bridge St. in Dedham. Florian Hall was originally slated to be the location, but the campaign moved it to Dedham, citing a conflict with a polling location.
Hoping to succeed former Sen. John Kerry, Lynch (D-South Boston) is battling Congressman Ed Markey (D-Malden) for the Democratic nomination. Markey will be holding his party at the Omni Parker House Hotel.
Voters will be going to the polls to choose a Democrat and a Republican for the June 25 general special election. President Obama tapped Kerry for the top slot at the State Department earlier this year, opening up one of Massachusetts's Senate seats.
Lynch will start the day at the Foley Apartments on H Street in South Boston at 7 a.m., when polls open.
Separately, his campaign announced that Boston City Council President Stephen Murphy and South Boston City Councillor Bill Linehan have endorsed Lynch.

EDITOR'S NOTE: Check out updates to Boston's political scene at The Lit Drop, located at dotnews.com/litdrop. Email us at newseditor@dotnews.com [2] and follow us on Twitter: @LitDrop and @gintautasd.
UPDATE: This story was updated on 4/28 at 7:21 p.m. with the new location for Congressman Lynch's Election Night party.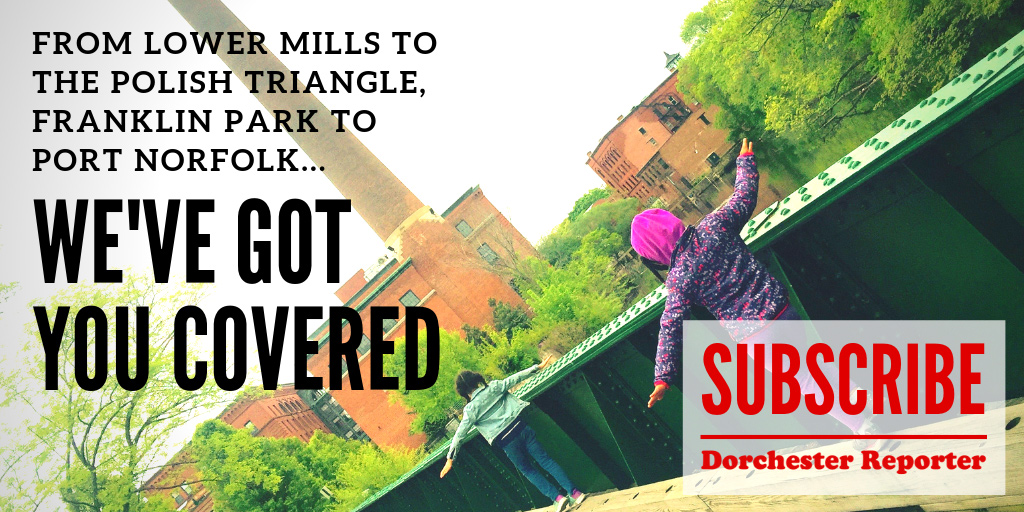 [3]