By
Staff
[2]
April 17, 2014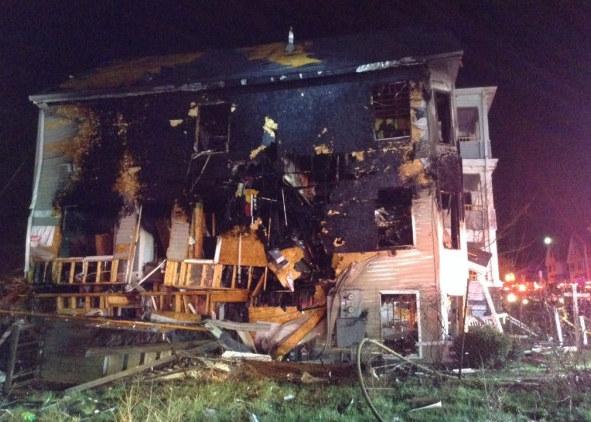 Two elderly residents were seriously injured when the house at 27 Hansborough St. exploded around 9:20 p.m. on Wednesday, the Boston Fire Department reports.
Ten other residents were injured less seriously in the apparent natural-gas explosion - which blew the house off its foundation and led to its partial collapse. The resulting fire went to three alarms.
Residents of surrounding houses were evacuated. National Grid gave the OK to let them back around midnight.