By
Staff
[2]
March 6, 2015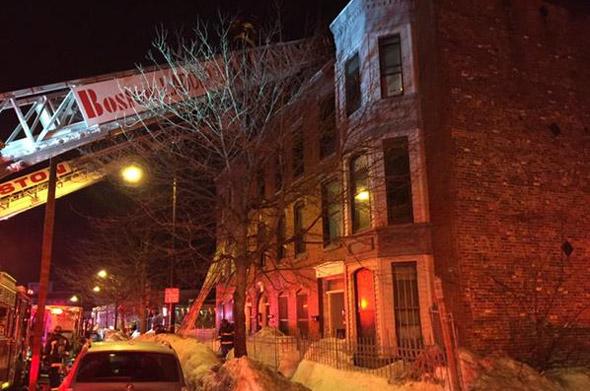 A fire that raced through a Washington Street apartment building displaced 30 residents but caused no injuries, the Boston Fire Department reports.
The fire at 247-249 Washington St. was reported around 7:05 a.m. and did an estimated $750,000 in damage, the department says.
The department blames "careless disposal of smoking material" on a rear porch for the fire.
Firefighters arrived to find flames showing from rear porches, the depatment says, adding the cause remains under investigation.