By
Staff
[2]
March 5, 2016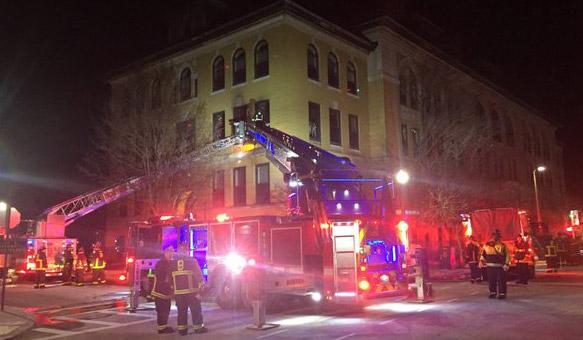 The Boston Fire Department reports a fire in a second-floor apartment at 380 Talbot Ave. early this morning left a woman dead.
The one-alarm fire, reported at 3:50 a.m. in the former Girls Latin Academy building, was confined to a single apartment, the department reports.
The woman was taken to Boston Medical Center, where she died. An autopsy will determine the exact cause of death. Investigators from the fire and police department and the Suffolk County District Attorney's office are now investigating the cause of the fire.
The fire did an estimated $250,000 in damage, the department reports.
During the fire, other residents were able to shelter in other parts of the large building.