By Isabel Lord, Reporter Correspondent
August 16, 2018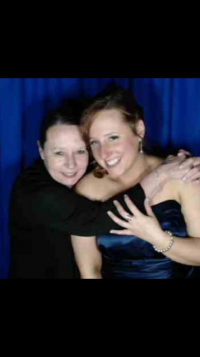 When Dorchester's Elizabeth McNamara sets off with runners from all over the world in the 46th annual New Balance Falmouth Road Race on Sunday, she'll be running with a special person in mind – her mother Margaret – and with a special cause on her bib – the Brain Aneurysm Foundation (BAF).
In October of last year, her mother was diagnosed with two large brain aneurysms and underwent a series of successful surgeries at Beth Israel Deaconess Hospital to remove them. It was there that the family was introduced to the BAF by nurse practitioner and BAF board member Deirdre Buckley and Dr. Christopher Ogilvy, the founder of the organization and someone whom McNamara calls "a second part of our family."
She added, "We got involved with the support group, which has been an amazing, amazing support for my mom. I felt like there was nothing I could do to take away what happened to my mom and her pain and the side effects she feels every day as a result of the surgery, so I can try to spread awareness and raise money."
An opportunity for action presented itself one day in her email inbox: a BAF newsletter looking for runners who could do 7 miles and as a group raise $15,000. "I'm super slow," McNamara said, "but I like to run. I wanted to challenge myself, but also do something that could help and show my mom some support."
This weekend will mark the first time running the seven miles at Falmouth for McNamara; her previous experience with long-distance runs was in a Dorchester Day 5K. The Falmouth route stretches from Woods Hole to Falmouth Beach and annually features more thanr 11,000 runners. This will be the second year that BAF has been given a charity spot in the race.
McNamara has been training for the event since April on the bike paths near her home in Lower Mills. "It's been hard in the heat, but I think about my mom and her recovery process, and it's nothing compared to what she's been through," she said. "So I use her as my motivation to keep going when I want to stop."
Her mother is emotional about her daughter competing in the race, McNamara says. "She sent me a very mom-type text message about how proud she is, and how much it means to her that I'm doing it. It's unnecessary for her to gush about it. She would do whatever she could for me if the situations were reversed."
Then a pause: "Maybe not run a road race," she says, laughing," but she would be as supportive."