By Reporter Staff
January 10, 2019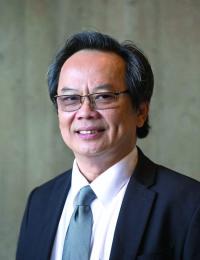 Quoc Tran of Dorchester, the deputy director of the Office of Diversity and Civil Rights at the Massachusetts Executive Office of Health and Human Services, has been appointed to the Boston School Committee by Mayor Martin Walsh.
He was sworn-in on Monday along with Jeri Robinson, also a Dorchester resident, who was re-appointed to the seven-person panel.
Walsh said that Tran's experience as a civil rights attorney and a community leader "will add a unique and crucial perspective to the group." He fills a vacancy left by Dr. Miren Uriarte, who stepped down in December.
In his role with the state, Tran develops and implements diversity and inclusion strategies for over 22,000 employees, and creates diversity and affirmative action plans to retain a diverse workforce. Prior to this role, he was the executive director of the Vietnamese American Civic Association (VACA), where he managed all operations of the organization related to serving the social and public assistance needs of Vietnamese refugees and immigrants.
He was a BPS high school teacher for six years and is the parent of Boston Latin School students. He holds a bachelor's degree in mechanical engineering, a master's degree in education from Northeastern University, and a doctoral degree in law from Suffolk University.
"I am very honored to have received Mayor Walsh's trust and confidence in appointing me to this very important Boston School Committee," said Tran. "I look forward to working alongside all other Committee members in ensuring the highest quality possible that our city's school system deserves."