By Daniel Sheehan, Reporter Staff
January 9, 2019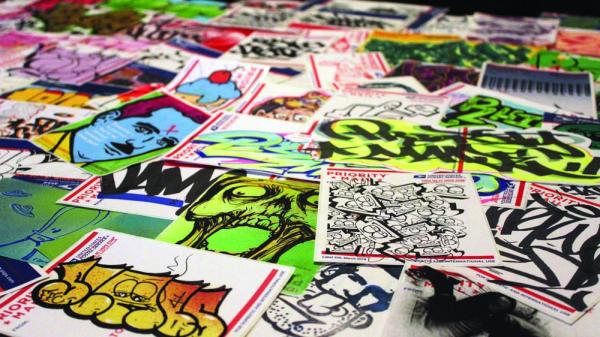 The Dorchester Art Project will present "Priority Made," a nationally curated postal sticker show that will kick off with an opening reception on Sat., Jan. 5, from 6 p.m. to 10 p.m.
The exhibit will feature work on, or relating, to the Label 228 USPS Postal Sticker that was popularized through its use by graffiti artists. The show will include graffiti stickers, art stickers, and a timeline of the different blank versions of the 228 sticker, as well as opportunities for viewers to participate in interactive sticker making and blackbook sessions.
The Boston graffiti scene will be represented by local legends like Tense, Imagine876, Deme5, Soems, Take1, Rob Stull, Omega Rocks, and Hops. Youth from East Boston and students from Madison Park High School in Roxbury will show alongside local talent, along with more than 100 artists from all around the US, Canada, and even the UK.
Priority Made is supported by Pen & Sword Political Pirates, Avenue of Arts (AOA) Supply, Grassroots Grind Group, and Voices of Liberation. The show will run through Feb. 9, with gallery hours Saturday and Sunday from noon to 6 p.m.
The Dorchester Art Project is an artist-run gallery and performance space located at 1486 Dorchester Ave. #2 in Fields Corner.