By Reporter Staff
July 25, 2019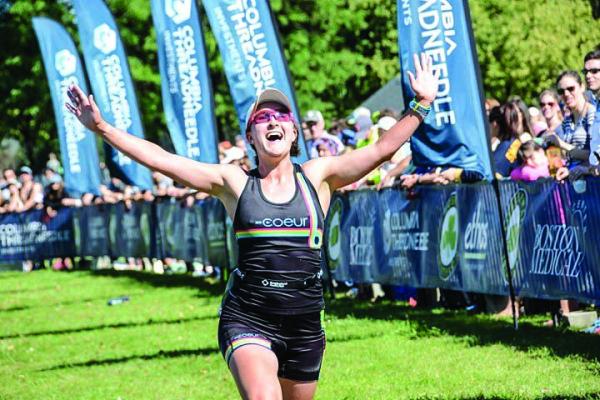 More than 2,000 athletes from 15 countries and 42 states will compete on Sunday, July 28 in Boston's only triathlon, which takes place on the waterfront in South Boston.  The weekend-long Columbia Threadneedle Investments Boston Triathlon brings together athletes of all ages and abilities to compete in Olympic and sprint distance triathlons, the Boston Corporate Cup competition, and Kids Day on Sat., July 27.
The Olympic and sprint distance competitions combine a swim at Massachusetts Department of Conservation and Recreation's (DCR) Carson Beach, a bike ride on DCR William Day Boulevard and a beautiful run along the South Boston waterfront.  
Approximately 150 athletes will compete as members of Team BMC, raising funds to help Boston Medical Center achieve Vision 2030, its long-term goal of making Boston the healthiest urban community in the world by 2030. Their fundraising efforts will continue to focus on BMC's programs and services which help members of the community who struggle with substance use disorders.
The Olympic distance race will start at 6:30 a.m. on Sunday and features a 1.5K swim, a 35K bike ride and a 10K run.  The Sprint distance race begins at 8:30 am and features a 750m swim, a 17.5K bike ride and a 5.5K run. 
Athletes can still register at bostontri.com and spectators are always welcome.