By Nick Collins and Marilyn Forman
February 27, 2020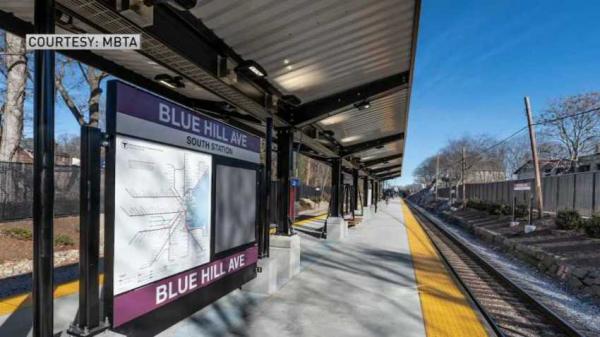 Fairmount Line residents have had a great few months. First, we celebrated the T's Fiscal and Management Control Board's embrace of a new vision for commuter rail – Regional Rail. This new system offers the opportunity to unlock economic mobility for many who face barriers today while addressing environmental justice and transit inequities throughout the region. A Regional Rail system that has cheaper fares, more frequent trains, and faster trip times will connect low-income residents across Greater Boston and Gateway Cities to jobs and opportunity.
The FMCB also voted to add eight new weekday trips to the Fairmount Line, providing more convenient times and shorter trips for high school students, workers, families, and seniors along the corridor. As several editorial boards have noted, including the Dorchester Reporter and Boston Globe, this change advances the Regional Rail vision and is a model for short-term improvements that build ridership for the eventual transformation. 
The Fairmount Line is the perfect place to start moving in that direction. One fifth of the population of Boston, 83 percent of whom are black or Latino., lives within 1/2 mile of the line. Currently, these residents face barriers to accessing rapid public transit, pushing them into cars, underfunded and inefficient buses, and driving congestion. Reducing public transportation travel times to and from the job centers in Boston and along the waterfront means more economic opportunity, a larger pool of housing choices for commuters, and less reliance on fossil fuels. 
Deploying modern electric trains and finishing high platform work will enable the MBTA to provide a world-class service that will change lives along the corridor. We are aware that these changes cannot happen in a vacuum, and we are prepared to ensure this activation is coupled with housing stabilization, job training, and workforce development to avoid displacement and create better outcomes for the individuals living on these transit corridors today.
Current commuter rail operations are inefficient and often only make sense for 9-5 commuters in higher-paying jobs. The high operating cost and current ridership of commuter rail accounts for 26 percent of the operating budget while only carrying 9 percent of the trips. The Red, Orange, and Blue lines account for 23 percent of expenses and a whopping 43 percent of trips. This means taxpayers subsidize each commuter rail trip to the tune of $6 compared to bus and subway fares which are subsidized at around $2. Cost-prohibitive fares encourage single occupancy car trips and limit options for low-income riders. This is not equitable or efficient transportation.
We're glad the FMCB called for early action on the Fairmount Line, which is well-positioned to benefit from faster, more frequent, electrified service. The Line is the MBTA's shortest, with nine stops along its 9.2 miles of track. Heavy diesel locomotives are ill-suited for its short station spacing. The subway-style electrified train cars will be able to cut the end-to-end trip time on the Fairmount Line from a half-hour to 18 minutes.
For decades, advocates in Dorchester, Mattapan, and Roxbury have been applying this thinking in reimagining the Fairmount Line to function as rapid transit, complete with clean, electric, frequent, reliable service. The MBTA's Rail Vision team found that electrified rail in the urban core would reduce vehicle miles travelled by 166-428 million per year, and total car trips by 18-36 million per year.
While congestion and pollution are at crisis levels for many communities, we know some face higher burdens. Low-income commuters face longer commute times and disparate public health outcomes. Low-income neighborhoods and communities of color like those around the Fairmount corridor have some of the worst air quality and highest asthma levels. A move to electric service system-wide would cut air pollution and carbon emissions substantially.
We're happy to see the MBTA take small steps towards a better Fairmount Line and we'll be working with the MBTA and Keolis to make the new trips pilot a success. We're even more excited for a transformed commuter rail network and we look forward to a robust plan and meaningful engagement from the Rail Transformation Office. Let's get rollin'!
Nick Collins is the state senator representing Mattapan, Dorchester, Hyde Park, and South Boston. Marilyn Forman is the lead organizer for Codman Square Neighborhood Development Corporation, a member of the Fairmount Indigo Transit Coalition, a diverse collection of organizations and businesses working to expand affordable transit service to Roxbury, Dorchester, Mattapan, and Hyde Park.