By Daniel Sheehan, Reporter Staff
October 15, 2020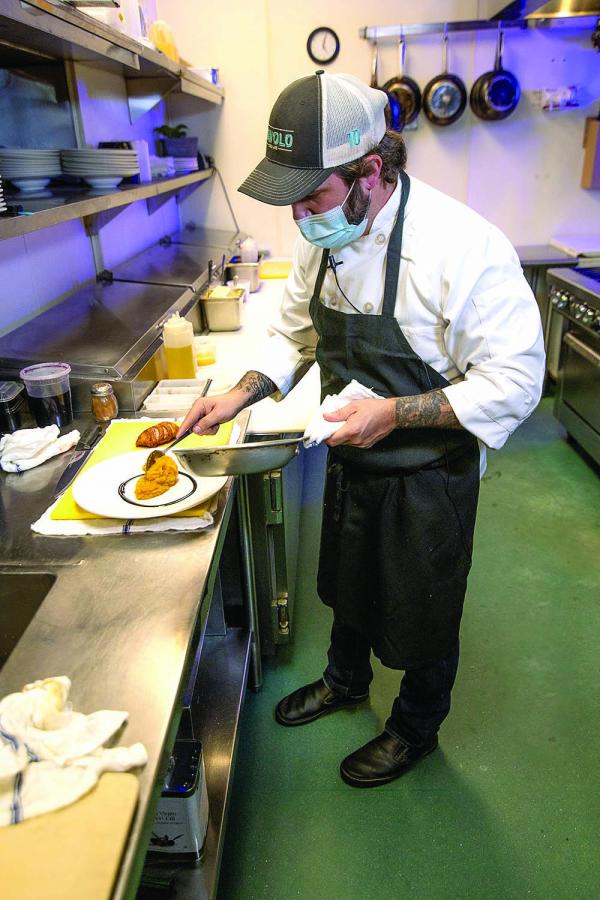 This year's 23rd annual Men of Boston Cook for Women's Health, the signature fundraising event presented by Codman Square Health Center, will take place in a virtual format on Thurs., Oct. 29, at 6 p.m. 
As in past years, the event will feature food prepared by a host of local eateries and served by local chefs, elected officials, and business leaders, with all proceeds going directly to women's health services and initiatives at the health center.
While the normal in-person tasting event is not happening, those interested in attending or supporting are encouraged to still purchase tickets and order takeout from participating restaurants. 
Men of Boston will offer three ticket options this year: a general attendance ticket, open to any member of the public who wishes to attend the virtual event free of charge; a $150 dinner ticket, which includes a salad, entree, and dessert delivered to your home; or a direct donation benefitting Codman Square Health Center. 
This year's event will also feature recorded messages from US Sen. Elizabeth Warren, Gov. Baker, Mayor Walsh, and others; musical performances; cooking and cocktail demonstrations; video visits from "Celebrity Chefs"; and photos of Codman's COVID Care in action. Channel 5 meteorologist Mike Wankum will again be the emcee for the occasion. 
In coordination with the event, several local restaurants will be offering a 10 percent discount on October 29 with the code MENOFBOSTON, including Chill on Park, DW Brewpub, Lower Mills Tavern, Shanti, Tavolo, and Yellow Door Taqueria. 
The deadline for ordering a dinner ticket is October 23. Delivery is available within the Route 128 circle, including Quincy.
If you are outside this area, please contact Nancy Petkunas at npetkunas@mpwi.org [2] for more information. To register, view a full menu, and learn more about the event, visit codman.org/menofbostoncook/.