By Daniel Sheehan, Reporter Staff
October 22, 2020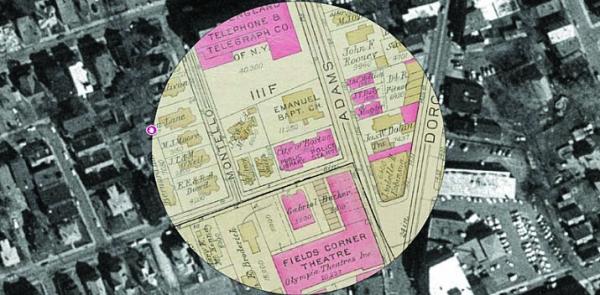 The Uphams Corner and Fields Corner branches of the Boston Public Library will each host virtual events in the coming weeks exploring the history of those Dorchester neighborhoods through the lens of Atlascope, a historical map tool developed earlier this year by staff at the Leventhal Map and Education Center.
Uphams Corner By Map will take place on Wed., Oct. 28 from 7-8:15 p.m., while Fields Corner By Map will take place the following Wed., Nov. 4, from 7-8:15 p.m.
During each virtual event, Leventhal Center staff will guide participants in an interactive tour of the neighborhood as it was in the 19th and 20th centuries, diving into the changing historical geography of the area and teaching viewers how to research the history of their own houses and neighborhoods. 
The events will be broadcast live at the Leventhal Map Center's Youtube Live and Facebook Live channels, and are free and open to the public. To receive links for the events, register at leventhalmap.org. [2]