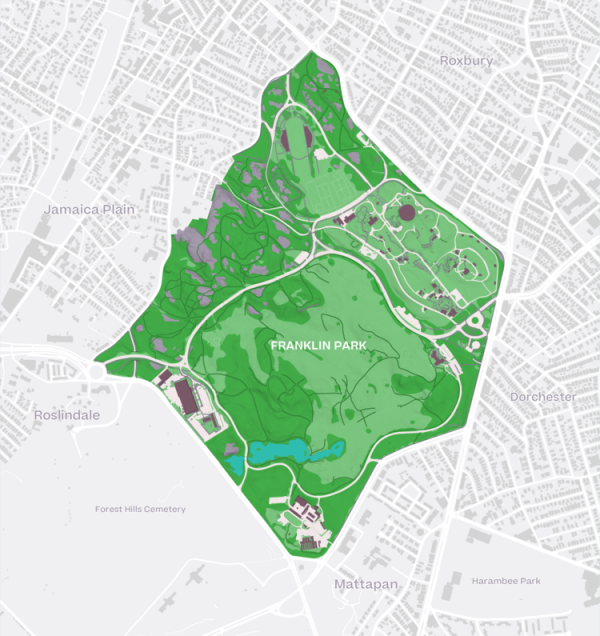 Planners from Boston Parks & Recreation and the Franklin Park Coalition are seeking community feedback during two virtual Zoom workshops on July 14, at 12 p.m. and 6:30 p.m., kicking off a month of virtual engagement sessions.
Organizers will present updates on the Franklin Park investment and partner with a large team of landscape architects, planners, ecologists, and community engagement experts to gather input during a community-driven process. In June, city planners conducted a round of "mini-polls."
The city will host two additional virtual planning sessions in July, during the week of the 20th and the 27th; followed by a report in early August summarizing community feedback.
The goal of the Franklin Park Master Plan process, launched in February, is to understand previous planning efforts, hone in on what is and isn't working in the park, and look at the best ways to create connectivity to surrounding neighborhoods. For meeting details and login information, visit franklinparkactionplan.com [2].