By Bill Walczak, Reporter Columnist
October 22, 2020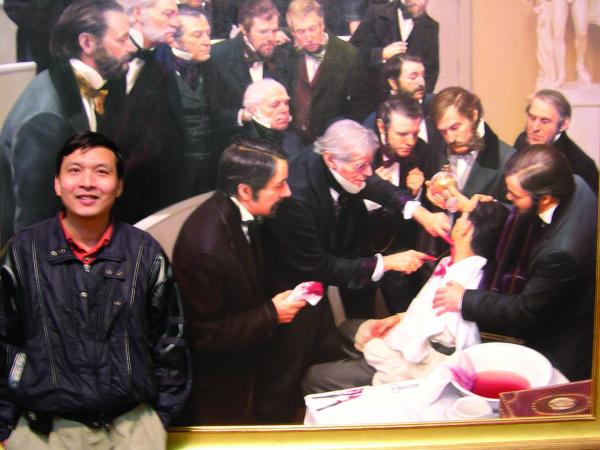 In 2000, the Vietnamese government added Family Medicine as part of its primary care system, which is provided at several thousand communal health centers where the vast majority of Vietnamese get their medical care. As part of that development, the leadership sent professors from Hanoi Medical University to Boston Medical Center to learn how to develop and teach Family Medicine.
Because Codman Square Health Center, which I then directed, was the first primary care site for the BMC Family Medicine program, I was actively involved in facilitating this international exchange. The Vietnamese professors were mostly medical specialists who were tasked with creating a department to carry out this initiative, under the direction of BMC's Family Medicine group.
The program they participated in was several months long, involving a few professors at a time, over a period of several years, and one of my roles was to introduce the visitors to Boston, a city most of them were seeing for the first time. I had the privilege of being a host, and we arranged for them to stay with others in Dorchester so that they would have the convenience of being able to shop at our many Vietnamese markets.
Dr. Pham Nhat An, who stayed with me and my family for a year, was the first professor to arrive, and the head of the Vietnamese delegation. He also became an avid New England Patriots fan during his year in the city.
I took the professors to the typical sites, showing and telling them about Boston's role in the founding of America, introducing them to the tourist areas, and taking them around to Boston's hospitals and community health centers. They found the Mapparium, the MIT Museum, Haymarket, and the Waterfront areas to be of particular interest. But there was one stop where every one of the professors expressed reverence – the Ether Dome at Mass General Hospital, a place most Bostonians don't know exists, but about which our Vietnamese guests were knowledgeable and eager to see.
The Ether Dome is one of the most important places in the history of medicine. It is where, on Oct. 16, 1846, ether as an anesthetic was demonstrated for the first time. Dr. William Morton, a dentist, used ether to anesthetize a patient so that Dr. John Warren, the first dean of Harvard Medical School, could painlessly remove a tumor from his neck. The patient, when asked how he felt, said, "Feels as if my neck's been scratched," which prompted Warren to announce: "Gentlemen, this is no humbug." News of this operation, called "medicine's greatest single gift to suffering humanity," spread around the world quickly.
When people had operations before 1846, they were always conscious. This grim reality hit me when I was reading David McCullough's book, "John Adams," nearly 20 years ago. In a section about John and Abigail's daughter Nabby, McCullough writes about her breast cancer treatment in 1811: "A mastectomy was performed on Nabby in the bedroom beside that of her mother and father on October 8…. The operation took twenty-five minutes, the dressing an hour longer. The agony she endured in that day before anesthetics is unimaginable."
The Ether Dome is a small amphitheater located in the Bulfinch Building of Massachusetts General Hospital. It has steep wooden stadium-style seating for about 100 people. The windows in the ceiling are surrounded by copper plating, which allowed extra light to be focused on the stage below where operations were performed. The Vietnamese professors always entered in silence as though approaching a sacred space. They expressed joy at having been able to see the place where surgical pain was conquered 174 years ago this month.
Today, a large painting across from the seating area shows that first operation, and there is an Egyptian mummy, a skeleton, and old surgical instruments, which appear today like instruments of torture. There has never been anyone in the Ether Dome on any of my visits, which required me to pick up the phone outside the Dome and ask the operator to buzz me in. Put it on your list of places to visit when the pandemic is over. Admission is free.