By Reporter Staff
June 3, 2020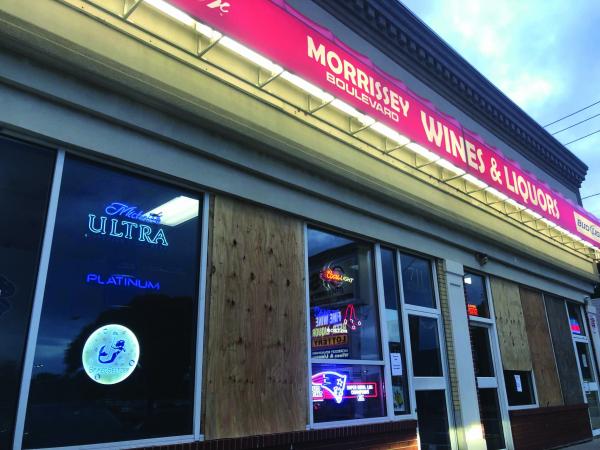 Dorchester businesses were not spared from the outbreak of vandalism and looting that hit Boston this week. Several stores were targeted overnight on Sunday into Monday.
Morrissey Boulevard Wine and Liquors was one.
"Some people broke in around 3 a.m. Monday, about 15 kids," said store owner Bob Patel. "They smashed all the doors and four of the windows, broke into our liquor cabinet, took some booze, and left. They did quite a bit of damage."
Patel put the cost to his business at $15,000, at the least. He said they're waiting for new glass to be delivered to repair the windows. "Hopefully we get this resolved," he said. "We're just keeping our eyes open and fingers crossed."
Two businesses near Ashmont' Hair Stop at 1921 Dorchester Ave., and Dareales Clothing at 1658B Dorchester Ave., were also targeted at roughly the same time, according to Greater Ashmont Main Street director Jenn Cartee.
"We are saddened to see the violent destruction of the hard work of local entrepreneurs in our neighborhood and we stand ready to continue helping those businesses in their recovery efforts in any way we can," Cartee said.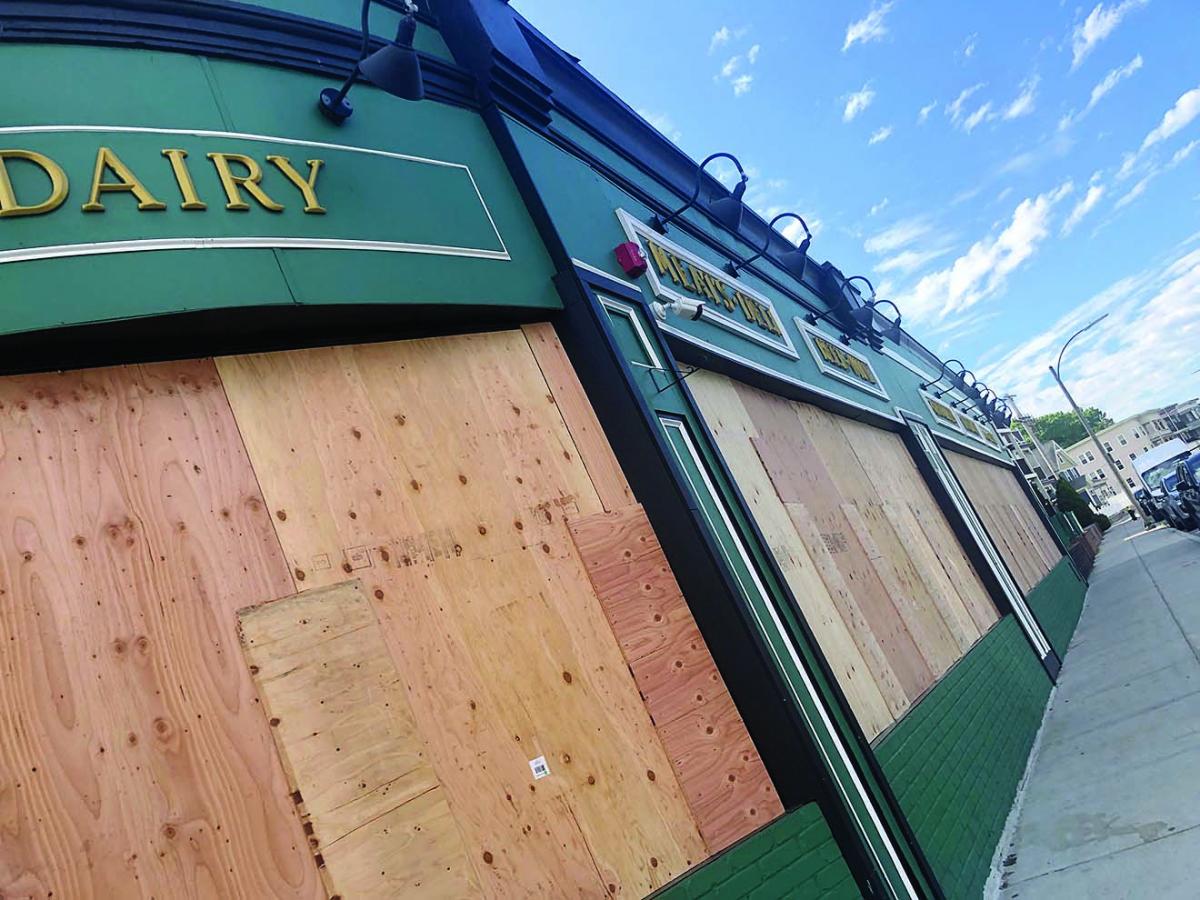 Ashmont Market (above) at the corner of Adams and Ashmont street was not hit by vandals or looters, but was boarded up as a precaution on Tuesday. It remains open for business.
One of the store's managers, who goes by "Big Mo," said, "We've had some calls and some threats that vandals would try to rob the store either before or after we close. We took that precaution," he said. "We're have to think about our lives and our livelihood and our customers." 
Other stores impacted included EbLens, a retailer on Park Street in Fields Corner, and Savin Hill Wine and Spirits on Dorchester Avenue.