By Rebeca Pareira, Reporter Correspondent
August 19, 2021
From coast to coast, rent control, or rent stabilization, has taken many forms, and now interest is swelling among candidates and constituents alike in restoring a municipal version of the law. Almost thirty years after a statewide referendum repealed rent control in Massachusetts, a Dorchester Reporter/WBUR/The Boston Foundation poll shows more than three-quarters of Boston voters support the measure, which advocates say would ameliorate housing unaffordability for tenants. 
The same survey demonstrates 72 percent of respondents view the cost of housing in Boston as either somewhat unaffordable or very unaffordable. 
Against the backdrop of the pandemic's broader economic downturn, homelessness and a tidal wave of evictions have roused support for rent stabilization from current At-Large Councillor Michelle Wu and Acting Mayor Kim Janey, who is endorsed by Right to the City VOTE, a displacement and housing justice advocacy organization.
Its implementation has also drawn a lukewarm rebuke from Councillor Andrea Campbell, who, in her response to a Progressive Massachusetts questionnaire in April, said that the city should prioritize "tools in our current toolbox" in pursuing housing stabilization. 
But discussion around rent control has also begun filtering into more localized races. 
The Reporter spoke to candidates vying to represent District 4 and District 7, two areas that encompass Dorchester along with parts of Mattapan, Roxbury, Roslindale, and Fenway, about rent control and the pathway towards more affordable and accessible housing. 
In District 7, the issue hits home for candidate Tania Anderson, who overcame homelessness in her youth, when her family faced forced eviction from a Roxbury housing project. 
Anderson cautioned against implementing rent control without expanding affordable housing availability, a delicate balance she said rent control risks disrupting by pushing developers to prioritize luxury condos, resulting in "working families being squeezed out by a shrinking supply of affordable units." 
Said Anderson: "We must take stabilizing actions like building more affordable housing and equity building actions like expanding rent-to-own programs before considering rent control."
Similarly, in the abutting race, District 4 candidate Leonard Lee said he fears that deploying rent control could misfire.
 
Lee has walked back his previous support for rent control after "looking into it more." As a small landlord who owns a three-decker in Roxbury, he said his priority is creating incentives for landlords to treat tenants ethically, noting that he hasn't increased the rent on his property during nine years. 
"Housing, as a principle, is very simple, because, you know, everyone deserves a home. The cost of housing is extremely high and only increasing," he said. "It's about stabilizing the market so people can afford to buy and can afford to live." 
Also unequivocal in his rejection of rent control is Joao DePina, who said his priority is implementing a municipal AMI — or Area Median Income — formula with the aim of promoting a more accurate and precise calculation of the cost of affordable housing in the city. 
"I don't support rent control, it has negative effects on people who've worked hard to purchase their homes and on small landlords, too," said DePina. 
He also suggested increasing the Inclusionary Development Policy from 13 percent to 25 percent. The IDP dictates the threshold requirement of affordable housing units in new housing developments.
Of the candidates populating the field of city council hopefuls, Santiago Leon Rivera has pitched perhaps the sharpest increase, a leap from 13 percent to 40 percent.
Rivera said he's currently exploring different models for rent control implemented in other major American cities. "We should be looking at the AMI, reassessing the IDP, creating incentives for 100 percent affordable housing," he said. "That's not something we're seeing in Boston, yet – and we should eliminate parking minimums, too."
He added: "We need to look at options that we know will work for everyone in the long term." 
Another candidate, Angelina "Angie" Camacho made a staunch declaration before delving into alternatives to creating "structural safety for [the elderly] and homeowners." 
Said Camacho: "I have been vocal in stating that we can be more creative than the rent control that we abandoned in the early 90's. We cannot hang our cap on that model as a blanket solution."
Instead, Camacho advocated for "solutions that help everyone, from early entrants into the housing market to our elders."
On the other end of the spectrum, rent control has drawn unequivocal support from District 4 candidates like Joel Richards and Deeqo Jibril, as well as former state representative Evandro Carvalho, who outlined a three-prong approach to housing stabilization that also includes an increase to the IDP and subsidies of rents, mortgages, and affordable housing developments that utilize federal pandemic-relief funds. 
Boston is poised to receive approximately $500 million in American Rescue Plan funds with another $400 million disbursement set aside for Boston Public Schools. 
"I support rent control because no one deserves to be forced out of their home," said Jibril in a statement. "I know first-hand how difficult it is to find and keep affordable housing in Boston. We cannot allow Bostonians to move outside the City of Boston because they cannot find an affordable place to live."
In expressing his support for rent control, Richards said: "Dorchester and Mattapan are facing an affordable housing crisis. An increasing share of our community is paying 50 percent or more of their income on rent, pricing out many of our neighbors that have built this city.
•••
For more detailed information on the candidates for city council and mayor who will appear on the Sept. 14 preliminary ballot in Boston, go to DotNews.com. The Reporter is posting the full answers of all candidates who responded to a Reporter questionnaire.

[2]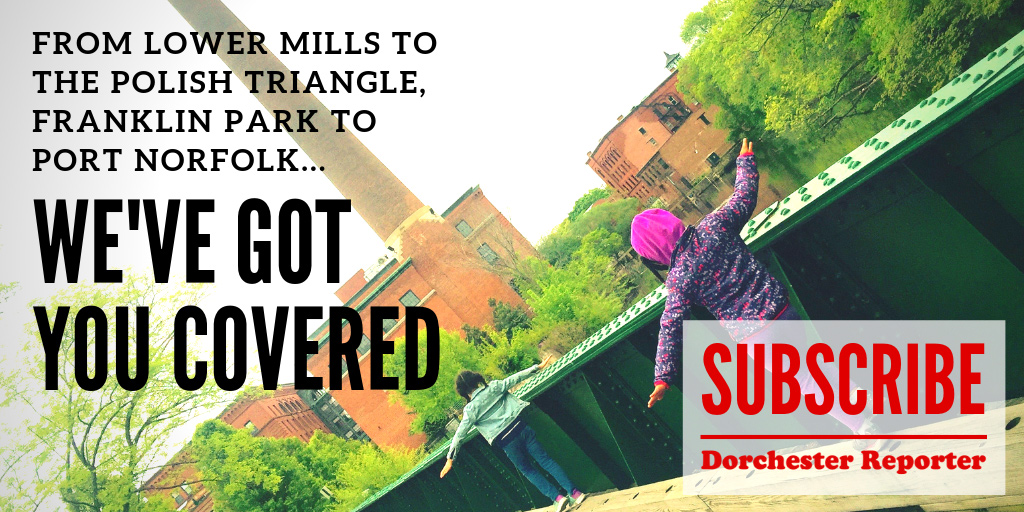 [2]