By Michael P. Norton, State House News Service
October 19, 2021
With the election two weeks away, pollsters say new survey results show Michelle Wu possesses a "landslide lead" over Boston mayoral contender Annissa Essaibi George, although likely voters who watched their last debate were roughly split over who won that faceoff.
Wu led Essaibi George 62 percent to 30 percent in the Suffolk University poll [2] of likely voters taken for the Boston Globe and NBC10, one of the hosts of Tuesday's debate, which is set to start at 7 p.m. Seven percent of respondents were undecided in the poll conducted from Oct. 15-17.
"After a convincing preliminary win in September, Michelle Wu is showing no signs of letting up," said David Paleologos, director of the Suffolk University Political Research Center. "The wide margin seems to be similar to Mayor Marty Walsh's lopsided win over Councilor Tito Jackson in 2017."
Wu also enjoyed a 71-18 favorable/unfavorable split in the poll, compared to 49-29 for fellow City Councilor Essaibi George. Councilor Andrea Campbell, a former mayoral candidate, clocked in at 62-12, while Acting Mayor Kim Janey was at 46-26 and Walsh, now the U.S. labor secretary, at 57-25.
Fifty-nine percent of the 500 likely Boston voters surveyed said they support the idea of rent control in Boston to cap price increases and keep rents affordable, a policy supported by Wu and opposed by Essaibi George. Enacting rent control would require approval by the Legislature.
Another idea that could be Beacon Hill-bound would transform the Boston School Committee back to an elected panel. That suggestion will be on the November ballot as a non-binding question, and pollsters found 69 percent of respondents prefer the switch from an appointed committee.
And as the House weighs a Senate-approved bill making mail-in and early voting permanent, pollsters found only 2 percent of those surveyed had already voted in Boston's municipal election. Fifty-five percent said they plan to vote on Election Day, 20 percent plan to vote early and in-person, 14.6 percent said they still plan to vote by mail, and 6.4 percent said they would use a drop box to cast their ballots.
Asked who won the Oct. 13 debate between the two mayoral finalists, 38 percent said Wu and 35 percent said Essaibi George, within the poll's 4.4 percent margin of error. Fifty percent said Essaibi George performed better than expected, while 22 percent said Wu exceeded expectations in that debate. But there is a wrinkle here that could blunt any debate bump for Essaibi George: 72 percent of poll respondents said they didn't watch the debate.
Since winning the preliminary election, Wu has locked down support from many progressives and the poll indicated she may be pulling support from a larger pool of voters. More than 47 percent of those surveyed identified as liberal or very liberal, compared to 32.6 percent who said they were moderate and just under 14 percent who identified as conservative or very conservative.
Pollsters also took voters' temperature on the police. Ten percent preferred defunding the police entirely while 26 percent said the police need more funding to protect the community. Most respondents (56 percent) favored a hybrid approach, saying they believed in a strong police force but would also like to shift some police funding into mental health and social programs.
NBC10 Boston, Telemundo Boston, and NECN, in partnership with the Dorchester Reporter and the Bay State Banner, on Tuesday evening will host, broadcast, and livestream Tuesday's hour-long Boston mayoral debate inside the NBCUniversal Boston Media Center. The debate will air on NBC10 Boston and NECN from 7 to 8 p.m. It will be livestreamed from 7 to 8 p.m. on NBC10Boston.com and NECN.com, and in Spanish on TelemundoNuevaInglaterra.com. It will re-air on Telemundo Boston at a later date.
Tuesday night's debate does not directly conflict with Game 4 of the American League Championship Series, which gets underway after 8 p.m. at Fenway Park, but Essaibi George faces a tall task in pulling attention away from the Boston Red Sox and their pursuit of another pennant.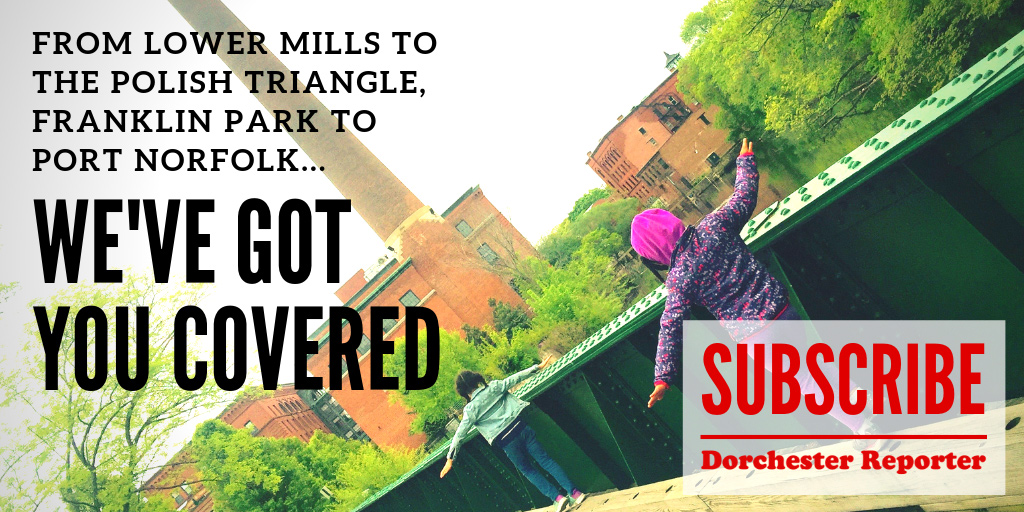 [3]