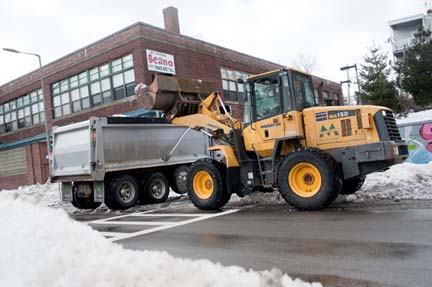 Snow removal in Uphams Corner: City workers clearing the way on Columbia Rd.
Storms of the sort that blew through Boston last weekend are a test not only of city government but also of a community's mettle and patience. We've been spoiled in recent years with mild winters, but in most ways, Boston came through last weekend just fine— as a New England community should, given our heritage.
Neighbors helped neighbors [3] and, in those instances where plows couldn't get there fast enough, took it upon themselves to get the clean-up started or finished.
For most of us, our fondest memories of this storm won't be of the sounds of a city plow barreling down our street – but of the early morning hum of a neighbor's snowblower blazing a long opening through a sidewalk drift, and not stopping at his or her property line. That was the scene in Dorchester— and we're certain— many other neighborhoods of our city.
That said, the city of Boston — under the seasoned leadership of Mayor Menino—showed once again that it is up to the challenge of managing major storm events and their aftermaths. The city and state should be commended for their efforts to manage public safety in the face of this historic storm— the Blizzard of 2013.
While some have taken shots at Menino and his team for delays in plowing secondary roads, the city's response was — overall— quite impressive under the circumstances. The lights and heat stayed on for the vast majority of Bostonians— unlike '78 and unlike neighboring communities, like Quincy, which went dark and cold. While other parts of the state and some neighboring communities are still struggling to re-open schools and clear streets, Boston is back open for business and life has returned to normal for most of us.
Governor Patrick made a good call on Friday when he ordered all non-essential vehicles to stay off the roads— a preemptive strike that no doubt prevented motorists from being stranded as they were in the epic '78 blizzard.
The city's commissioner of public works, Joanne Massaro, deserves a special mention as she has been criticized in some quarters for the plowing of city streets. In Dorchester, by and large, the city's plow response was very good. The main arteries— the streets that are critical routes for emergency vehicles— were the priority in the first hours after the storm. There's room for improvement, for certain, but for the most part Massaro and her team showed great resolve and determination in working long hours to get the city back on its feet. They should be commended. Their efforts paid off early on as the Saturday morning fire on Mather Street showed: First responders to the scene were able to save lives and neighboring properties when a blaze erupted in a three-decker— a perilous proposition, given the conditions.
The decision to cancel school on Tuesday— unpopular with many parents— was the right call. Massive snow banks needed to be knocked down to ensure safety at bus stops. Keeping buses off the roads cleared the way for more front-end loaders to arrive from outside the city. By Wednesday, major strides had been made in widening key routes and making access to public transportation safer.
The city will face similar tests in the future and you're only as good as your next snowstorm. But the city of Boston— all of us — passed this test, even if we are a bit rusty with this much snow.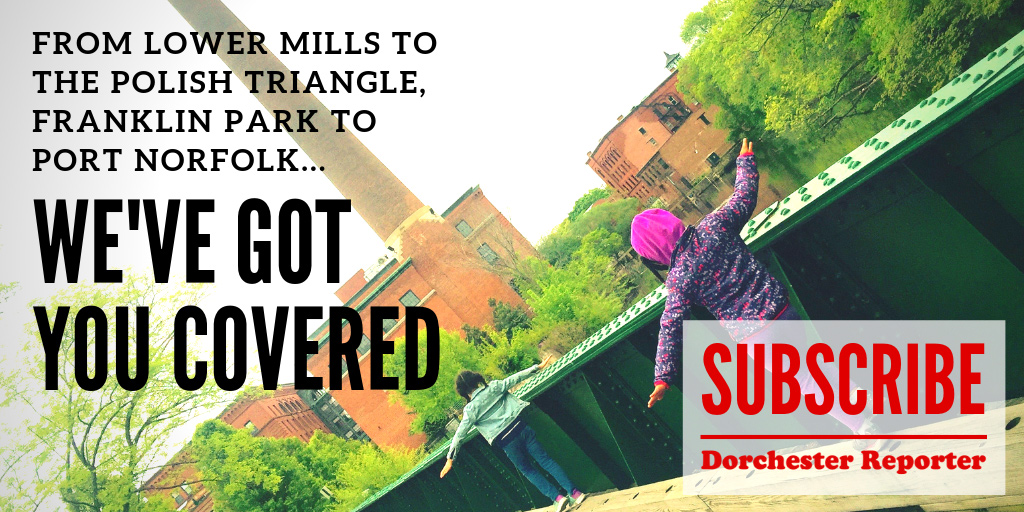 [5]