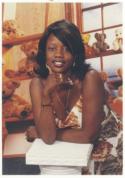 Julaine JulesOne of the city's most heinous murder cases of the last two decades concluded in surprising fashion on Wednesday morning when a former Savin Hill man pleaded guilty to murdering his former girlfriend. Prosecutors had argued that Shabazz Augustine, now 37, killed 26-year-old Julaine Jules in a rage of jealousy in August 2004 because she'd begun to see another boyfriend.
Augustine, who was working at a Roxbury dental clinic, lured Julaine, a secretary at the Children's Museum, to his Sydney Street apartment, suffocated her, and then discarded her remains in a trash bag that he tossed into the Charles River before burning her car. Her body was discovered about a month later after an agonizing search by her friends and her tight-knit Haitian-American family in Malden.
Augustine figured he had gotten away with the crime — and for seven years it seemed that would be the case. But in 2011 he was arrested and charged with the murder.
Suffolk County DA Dan Conley's office explained that the case was built in part on "series of incriminating statements" that Augustine had made over the years implicating him in the murder. A legal contest over cell phone evidence critical to the state's case led to a significant delay in its resolution as Augustine's attorney sought to block admission of the evidence.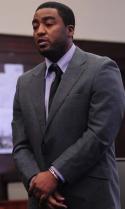 Augustine pleads guilty: Admitted to killing Julaine Jules in 2004Last August, the Supreme Judicial Court cleared the way for the cell phone records to be introduced, which led to this week's admission of guilt by Augustine. On Wednesday, Judge Jeffrey Locke imposed the mandatory sentence: life in prison with the possibility of a parole hearing after 15 years.
After his guilty plea, Augustine stood and offered an apology to the family of the beautiful young woman he stole from them. "I am deeply, vehemently sorry from the bottom of my heart," he said. "Maybe one day you'll find peace. I don't want to make it worse than it already is, but I am sorry."
Julaine's aunt, Andrea Volcy, read a statement written by Julaine's mom, Germaine Vincent, who said her daughter was also her "best friend." She told Augustine: "I pray for you every day for the suffering you gave me, the life sentence you have given me. The suffering, hurt and pain you have left my husband, my sons, my family, my friends and all those who love Julaine. You have left us broken."
The full text of the statement can be read below.
"Julaine's family has waited patiently for this day for more than a decade," DA Conley said in a statement after the sentence was imposed. "The impression they made on all of us was visible in the courtroom, where almost every State and Boston police investigator ever assigned to the case was present. Their first victim-witness advocate, now an attorney in private practice, made the trip to sit by their side. They are people of strength, grace, and unshakable faith, and I hope they find some peace in this unequivocal admission of guilt."
It took 11-plus years. But finally justice has been done in the case of Julaine Jules.
– Bill Forry