Mike JoyceIf a neighborhood can claim to have a beating heart, there's no question that ours can be found any given day on a block in the middle of Dorchester Avenue near Savin Hill.
That's where you'll find this community's most important institution, one that is also, thankfully, among our most well-led and respected.
The Boys and Girls Clubs of Dorchester — founded in the early 1970s by the Marr family — provides services to thousands of kids and families each year in after-school, summer camps, and early childhood education programs. The club helps us raise our children in a safe and nurturing setting that is Dorchester at its best: inclusive, dynamic, diverse and fun.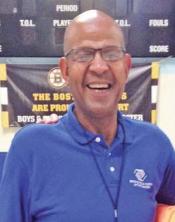 Bruce SealsTens of thousands of young people have been given the opportunity to play, learn, love, and lead by the people who work at the club.
One of the institution's greatest achievements has been its ability to retain amazing people — some of whom have been on the watch here for decades. That longevity and experience matters in good times, and, especially, in times of stress, when families in crisis need a dependable ally and counselor.
Three of the longest-serving Boys and Girls Club personnel will be honored tomorrow night at Florian Hall at a reunion event for "alumni" of the club. Mike Joyce, Queenie Santos, and Bruce Seals have given a combined 85 years of service to the children and teens of Dorchester.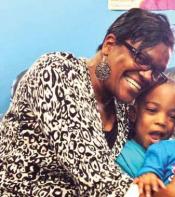 Queenie Santos
Joyce, who has worked at the club since the day it opened its doors on Deer Street in 1974, is a legendary coach, friend, and mentor. His calm, soft-spoken, friendly demeanor amid the bustle of a youth center sets the tone for everyone else. The definition of a steady hand, Mike is the Boys and Girls Club personified.
Bruce Seals, the onetime NBA star who came to the Boys and Girls Club back in 1990, is another of the club's pillars. Seals, who has now coached two generations of Dorchester kids, is the go-to-guy for pep-talks and, when needed, some tough love.
Quenette "Queenie" Santos is a Columbia Point native who runs the club's Walter Denney Youth Center Clubhouse in the Harbor Point development and oversees the highly successful Safe Summer Streets program. A mother of five herself, Queenie has been "like" a mom or sister to hundreds of kids over her 20-year-career at the club.
Friday's event starts at 7 p.m. and it offers a great chance to say thank you to these three outstanding individuals while re-connecting with old friends. It will feature music, dancing, food, raffles, and a photo booth. Tickets are $30 at the door. Or go online to purchase tickets [3]and save $5.