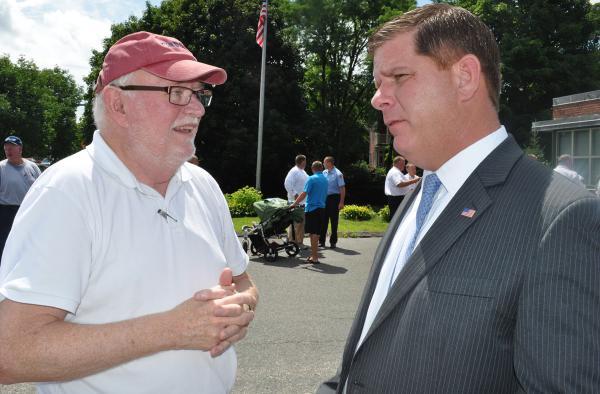 Ed Forry, the co-founder and longtime publisher of the Reporter, was treated for minor injuries sustained when he was assaulted and robbed by an unknown assailant in Dorchester Park on Sunday afternoon. Forry, 69, was walking alone through the park in the vicinity of the Dorchester Ave. entrance closest to Carney Hospital when the attack occurred.
Forry said he did not see his attacker, who came up from behind and put him in a choke-hold, causing him to lose consciousness. When he awoke on the pathway Forry found that his wallet had been stolen. Boston Police responded to the scene and Forry was transported to Carney Hospital for evaluation. He was treated and released from the hospital on Sunday night.
On Monday, Forry said he was sore but otherwise feeling better. He encouraged people to continue to use Dorchester Park, as he will. A free concert is planned at the park this Thursday and Forry— and his family— plan to attend.