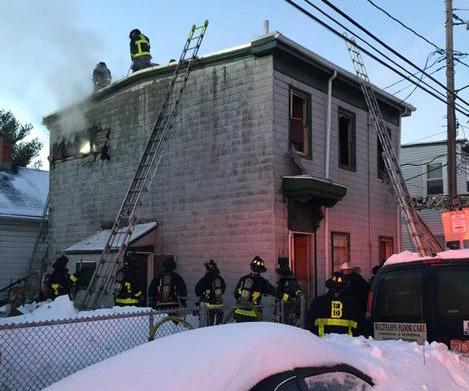 An elderly woman has died after a two alarm fire broke out in her Greenwich Street home this morning, according to the Boston Fire Department.
The fire was reported shortly after 6 a.m. and went to two alarms before being brought under control. The cause is under investigation.
Boston EMS treated and transported the woman who then succumbed to her injuries at the hospital. This is the first fatal fire of 2015, fire officials said. Boston had four fatal fires in 2014.
Boston Fire estimates the damage to 31 Greenwich St. at $250,000. The cause of the fire is under investigation by Boston Fire, Boston Police, and the Suffolk County District Attorney.
Fire officials credit help from extra firefighters in each department engine and ladder truck in fighting this fire. The department bumped up staffing beginning Monday ahead of the blizzard which dumped more than 24 inches of snow on Boston.