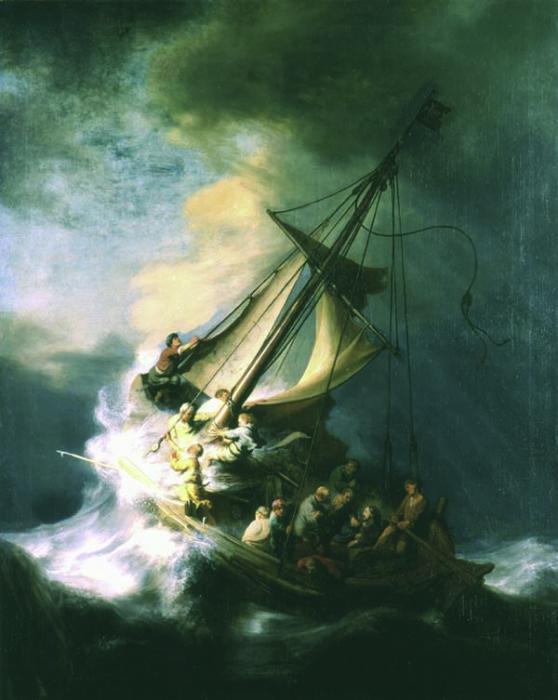 The March 1990 heist at the Isabella Gardner Museum is notorious for all the wrong reasons. Thirteen pieces of precious artwork – including two bona-fide masterpieces by Rembrandt and Vermeer – were taken in the overnight, post-St. Patrick's Day haze by a pair of hoodlums posing as Boston cops. The estimated value of the art – well in excess of $500 million – would seem over-the-top in a Martin Scorcese caper. Worse yet, unlike other purloined paintings that often re-emerge in private collections or are turned in for reward money, the Gardner pieces have vanished from the face of the earth over the last 25 years.
It's the kind of story that Stephen Kurkjian calls a "chestnut" – a homegrown mystery with outsized consequences far beyond the borders of our familiar boroughs. But it's one that still begs to be told, and, hopefully, told well enough to bring about a resolution to the quarter-century-old mystery that has confounded experts on all sides of the law.
Fortunately, it's a story that Kurkjian – an experienced, multiple Pulitzer-Prize winning reporter – has been polishing for years, doggedly tracking down leads and never giving up the scent long after others have found other hot leads to pursue.
"This is Boston's last, best secret," said Kurkjian, a Dorchester native who was a Globe reporter and editor for more than 40 years. "The city has to be rallied and I hope in part that's what this book will do," he said in an interview with the Reporter.
"Master Thieves" (Public Affairs, 272 pages, and launched this week) is Kurkjian's attempt to synthesize the intricate strands of the Gardner case into a single book of 12 chapters. He confesses that it was a challenge, in large part, of course, because the case remains unsolved and some of the possible suspects are themselves dead.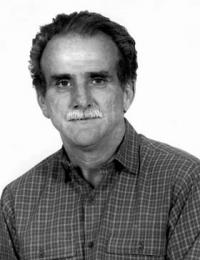 Stephen Kurkjian: Photo courtesy Boston Globe"So much is based on speculation that it was hard to write a single thread to carry all the way through a chapter," said Kurkjian. "Over 25 years, so many names have been thrown into this. I had to come up with an overview that worked and conveyed – even if it wasn't absolutely true – the latest and best idea of who was involved and how they did it."
By necessity, Kurkjian dives deep into the underbelly of Boston's crime syndicates of the 1980s and 1990s – a turbulent time fraught with turf wars that the author posits could have triggered the heist itself and be responsible for its cold-case status. Some of his focus comes to rest at the doors of a Dot Ave. repair garage that Kurkjian said was a hub for illicit activity in the '80s and '90s.
A Dot kid who went on to Latin School, BU, and Suffolk Law, Kurkjian's Codman Square street smarts serve him well as he gets ex-cons and even mob bosses to share their pieces of the Gardner story. In one memorable exchange, Kurkjian persuades a potential source to go on the record about his connection to one of the crews suspected in the heist. Recently sprung from prison, but confined to his Rhode Island home, the aging mobster's eyes light up when Kurkjian brings him boxes of his favorite pizza from the North End.
"If you tell the bad guys what you're looking for, they sometimes would engage with me. Actually, more often than not, they would engage," said Kurkjian. "I talked to both sides. It was the same with law enforcement: This is what I need and why I think it can help you."
A major turn in the case – and the main trigger for the publication of "Master Thieves" – came in March 2013 when FBI brass in Boston called a surprise press conference where they explained that they basically knew who was behind the thefts – pointing the finger at organized crime elements in Philadephia – and once again asked for the public's help in recovering the missing paintings, trumpeting a $5 million reward to whoever led them to the art, no questions asked.
The buzz from the announcement, however, was short-lived. Within weeks, a Patriot's Day terror attack on Boylston Street and the resulting manhunt made the Gardner theft seem like ancient history. Kurkjian is hoping that his findings – and his ongoing skepticism about the FBI's last best guess on the case – will spark renewed attention to what he rightfully characterizes as a blight upon our city's reputation.
"Boston needs to feel the sense of loss and commitment. It shouldn't be just the museum and a federal agent or two. We've got to call on the public to step up," said Kurkjian. "The public has forgotten it. To me, everyone who sees those empty frames is a victim of that crime."
Editor's Note: The Dorchester Reporter will host an evening with Stephen Kurkjian at the Banshee Boston, 934 Dorchester Ave. on Thurs., March 19 from 6-8 p.m. Kurkjian will discuss the case and sign copies of the book, which will be available for sale.