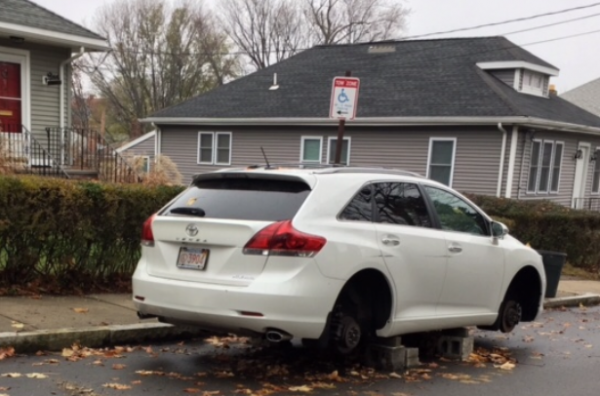 Boston Police say they have made two arrests in connection with a string of brazen auto-part theft ring that has hit hard in recent months across the Greater Boston region, including Dorchester.
Capt. Tim Connolly, commander of the Area C-11 Boston Police district, says that "Operation Treadstone" — led by the BPD's Auto Theft Task Force — has been on the trail of the suspects over several weeks.
"The group has hit Dorchester over the past several months, leaving several cars on cinder blocks, without airbags and other expensive automotive parts," said Connolly. "Last night when the scalawags tried to prey on the good residents of Dorchester, they were caught red-handed."
Wednesday night's arrests were made on St. Mark's Road, according to Connolly.
Developing story...