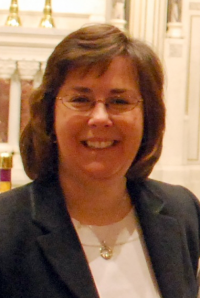 Catherine T. Brandley, the current principal of St. John Paul II Catholic Academy's Neponset Academy, will take on a new role as regional director at the end of this academic year.
The academy's board of trustees announced Wednesday that Brandley will succeed Sr. Ellen Powers, who is retiring. A career Catholic educator, Ms. Brandley has been with the Academy since 2010.
"Kate Brandley is an accomplished teacher, administrator and leader in Catholic education," said William P. McHale, Jr., chairperson of the Academy's Board of Trustees.
"She has excelled as principal of the Neponset Campus and she brings great energy, experience and a strong faith filled commitment to our students, teachers, staff and the local community. The Board is thrilled she has accepted the invitation to lead Saint John Paul II Catholic Academy at this time."
"Catholic education opened my eyes, heart and mind to a world of possibilities," said Ms. Brandley." I am humbled and honored to have the opportunity to contribute to the success and growth of our students. They make our work rewarding and exciting with their inquisitive willingness to explore, learn and challenge themselves to excel."
McHale also thanked Sister Ellen Powers who will retire at the conclusion of the current academic year. "We owe Sister Ellen a great debt of gratitude," he said. "Our students are excelling and well prepared for the future."
– Reporter Staff