By Kiera Murray, Special to the Reporter
June 7, 2016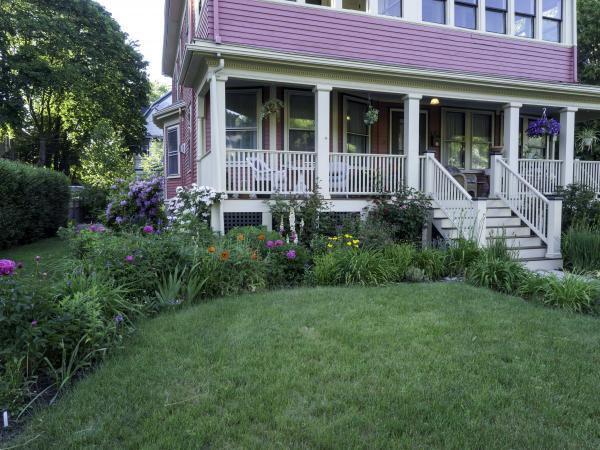 The Dorchester Park Association and Cedar Grove Gardens have organized a Summer Solstice Garden Tour to benefit Dorchester Park on Sunday, June 19 from 11a.m.-3 p.m. The walking tour will feature ten Dorchester residents' private gardens, all in the Melville Avenue area.
Cedar Grove Gardens will set up a kiosk at the Shawmut T station where attendees can pick up a map, and then explore the gardens at their own pace. A wine and cheese reception will follow at one of the homes in the tour.
"These gardens are really spectacular," said Cedar Grove Gardens merchandising manager and floral designer Lisa Ahern. "And Dorchester residents have very graciously opened them up for the tour."
Tickets are $50 and the funds raised will support Dorchester Park events like the Easter egg hunt, classic car show in September, and Family Fun Day. It will also be used to plant new trees in the Olmsted Brothers-designed park.
The last garden tour was held two years ago and raised $5,000, said Ahern. Tickets can be purchased at Cedar Grove Gardens, and can also be reserved online or over the phone. Tickets will also be available at the Shawmut T station kiosk the day of the tour from 10:00 a.m. to 2:00 p.m. Contact Lisa at 617-825-8582 with any questions.