By Jennifer Smith, Reporter Staff
October 13, 2016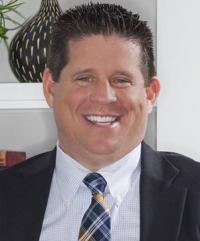 Dorchester has a local voice on the Zoning Board of Appeals with the March appointment of real estate agent Craig Galvin. The 47-year-old Dorchester native spoke to the Reporter on Tuesday about his experience on the city board that gives approval to hundreds of small projects across the city annually.
"I've always had an interest in development," said Galvin, "especially in our neighborhood and across the city."
Mayor Martin Walsh proposed that he join the board, and "with my experience, and understanding of the real estate market — knowing I understand how the process works and I've been through a number of zoning board processes myself — I was a good fit," Galvin said.
The zoning board (ZBA) hears requests for conditional use permits, variances, permission to expand/change nonconforming property uses, and similar zoning relief.
Galvin is the most recent addition to the seven-member-plus-alternates board, which includes neighborhood and union representation, architects, and a realtor slot now filled by Galvin. The full roster, according to the city, is comprised of Christine Araujo, Bruce Bickerstaff, Peter Chin, Mark Erlich, Mark Fortune, Galvin, Tyrone Kindell Jr., Kerry Walsh Logue, and Anthony Pisani. Members are recommended by the mayor and serve three-year terms, which for Galvin will end in March 2019.
He was familiar with the general working of the board beforehand, Galvin said. Members not only evaluate the documentation for each project, but they independently conduct site visits to get a sense of the neighborhood context and listen to proponents and opponents from private and public fields alike.
"I knew that the board was constructed of intelligent people that really kind of pick through the minutiae of the proposals," Galvin said.
As a co-owner of the Neponset Avenue-based Galvin Group for more than nine years, Galvin occasionally sees a project his company is involved with or of which he has an understanding come before the board.
"That's just something I would just recuse myself from," he said. Of the 50 to 70 zoning requests to come before the board bi-weekly, he said only two projects have required that of him so far.
Galvin said it's been eye-opening to see the development pouring through the city and his home neighborhood during this housing boom. He noted that the private-public partnership projects like Treadmark— on the site of the former Ashmont Tire— will allow market rate and affordable housing to be available in the same buildings. An influx of restaurants means residents no longer have to turn outside their neighborhoods if they want to enjoy a quality night out, he said.
"What I like about it is to watch people work together, and to see that this city -- because I've lived in this city for 47 years -- that it's changed, but it still works, " Galvin said. "For me, myself, I've lived in Dorchester for these 47 years, and I've seen rents go from $800 a month to $1,800 a month."
Housing strains notwithstanding, he said, "To see that people want to be back in Dorchester is awesome."
Mayor Walsh's administration has laid out a goal of 53,000 new housing units by 2030, the intricacies of which Galvin now gets to see up close. Depending on the neighborhood, developers contend with different local priorities for style, scale, and mitigation.
Drawing from his background, and now with some months under his belt on the board, Galvin says community process remains one of the most vital components to their deliberations.
For developers requesting zoning relief, "The most important piece is that they need to meet with the neighbors," Galvin said. Inspectional services lays out the process for requesting variances after conducting an inspection, and the next thing to do, Galvin said, is to "pull up your socks, pull up your boots and get to the neighborhood, get to the elected officials, talk about what your options are, and just be open and transparent."