By Reporter Staff
October 19, 2017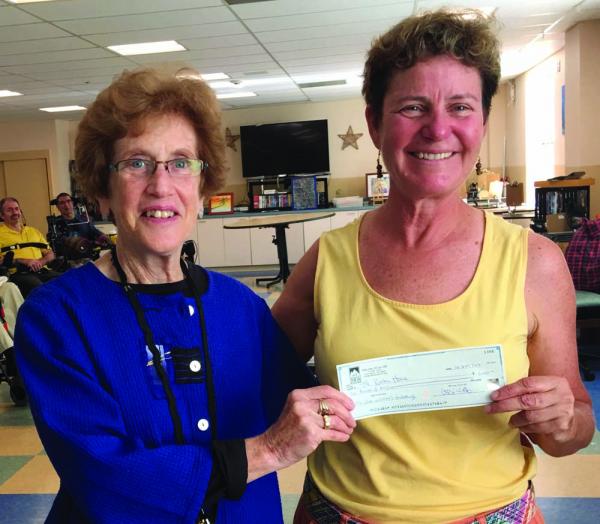 Dorchester resident Laurie Martinelli raised $6,000 for The Boston Home biking from Bar Harbor, ME to Seattle, WA. This was Martinelli's first cross-country biking trip. In total, Martinelli biked more than 4,300 miles over a ten-week period. The trip was organized by Bike the US for MS.
"We are so grateful to Laurie for taking on this enormous feat, in the name of The Boston Home," said Marva Serotkin, President and Chief Executive Officer of The Boston Home. "This is an amazing opportunity to raise awareness of Multiple Sclerosis and we are grateful to Laurie for designating The Boston Home as the recipient of her fundraising trip."
Martinelli is the Executive Director of National Alliance on Mental Illness of Massachusetts (NAMI Mass) and past President of the Board of Directors of Dot House Health.
"I am a life-long biker and have wanted to bike cross-country for years. I am so excited that I could combine my desire to bike cross-country and raise funds for The Boston Home at the same time," said Martinelli.
"The Boston Home is a 135 year-old, venerable organization in Dorchester that should be recognized for the inspiring work they do – providing a full life for their residents that have advanced multiple sclerosis and other neurological diseases," she said.