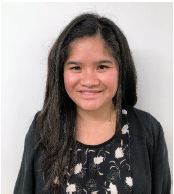 The Vietnamese American Initiative for Development (VietAID) in Fields Corner will welcome a new executive director in January.
Lisette Le, a Dorchester resident, has worked most recently as the Director of the Massachusetts Voter Table in Boston. She has also worked as an organizer with Right to the City and the Chinese Progressive Association.
VietAID was founded in 1994. In 2002, it opened the Vietnamese Community Center at 42 Charles Street.
"VietAID is an anchor organization for both Vietnamese American and Fields Corner communities," Le said in a statement. "Over the past 23 years, VietAID has made significant impact in the community: developing affordable housing to the Fields Corner and Four Corner neighborhoods, launching the first bilingual Vietnamese daycare, creating a home for Vietnamese community groups, and providing services for residents, especially young people and new citizens. I look forward to working alongside community leaders to expand on VietAID's rich programming and envisioning a community for the next period."
"As a young Vietnamese American immigrant woman, I am excited to be coming 'home' to a community and organization," she said.