By Reporter Staff
August 30, 2017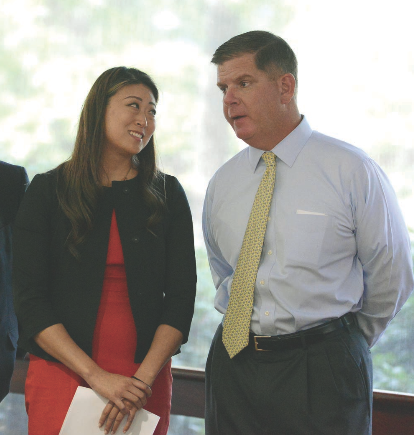 Boston Public Schools teachers have agreed to a new contract with the Walsh administration that will include pay increases of two percent this year— and three percent next year. The agreement also includes improvements in parental leave policies, hiring processes, and school nurse staffing, according to the mayor's office.
"We are all pleased to announce an agreement on a fair and reasonable contract as we begin the 2017-18 school year," said Mayor Martin J. Walsh in a statement. "This agreement provides reforms that will make it easier for schools to hire effective teachers, reasonable wage increases, more access to parental leave, and increased supports for our most vulnerable students."
Jessica Tang, president of the Boston Teachers Union, said that the agreement "will have a positive impact on our schools, and it represents just one piece of the work involved in our partnership with the Boston Public Schools."
Tang and Walsh also noted that school leaders will be able to hire teachers and paraprofessionals earlier in the school year.
The Boston School Committee is expected to vote to approve the contract on September 13.